Taylor Swift and Beyoncé rule Forbes' new list of the world's highest-paid women in music, but the two pop stars aren't exactly neck and neck: Swift raked in $185 million last year, more than twice Beyoncé's $81 million payday. 
So, how did the "Me" singer land such a huge windfall last year? Much of her income comes from her Reputation stadium tour, which grossed a record $266 million in the United States, plus she signed a nine-figure deal with Republic Records, announcing the move last November. 
Also included in the Forbes' list is Rihanna at number three with $62 million, Katy Perry in fourth with $57.5 million, and Pink rounds out the top five with $57 million. 
Eddie Murphy Returns to SNL
Eddie Murphy will host "Saturday Night Live" this season the first time in 35 years. Eddie only hosted once, back in 1984, several months after he left the show. He never went back until the 40th anniversary show in 2015. Eddie is one of five hosts announced yesterday. Woody Harrelson kicks off the season on September 28th, with musical guest Billie Eilish. On October 5th it's British actress Phoebe Waller-Bridge with Taylor Swift. David Harbour from "Stranger Things" will host on October 12th, with Camila Cabello. Then Kristen Stewart hosts on November 2nd, and Eddie makes his return on December 21st.
'Blues Clues' Is Back!
When "Blue's Clues" returns to Nickelodeon this fall, new host JOSH DELA CRUZ will have some extra help solving his first riddle. STEVE BURNS, a.k.a. "Steve," and DONOVAN PATTON, a.k.a. "Joe," will be on hand to help out. The original "Blue's Clues" aired from 1996 to 2006. Steve hosted from '96 to 2002, and Joe took over from '02 to '06. The new version of "Blue's Clues" premieres November 11th.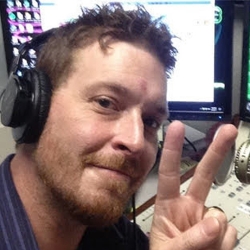 Broadcasting has been my passion for 23 years. I have recorded for radio, television, educational videos, audiobooks, podcasts, video games, apps, documentaries, and Internet videos with clients ranging from Disney, Volkswagen, Buick, Best Buy and Harley Davidson to NBC.

I've held every job in a radio station from part-time scum, sales, DJ, News Director, Production Director, Managing Editor, Digital Guru, all the way to #1 rated Morning Show Host and Program Director.

I am the Morning Show Host for Eagle Country 104, hold down afternoons on The Peak 92.3, and the Digital Managing Editor for Heart of the Rockies Radio.

I'm a Gen X refugee that fears the day my generation will rule the world. I'm currently stockpiling goods and supplies in Salida, Colorado with my wife Natalie and soon-to-be mad scientist son, Jack.

My name is Terry West: I know the truth about the One Ring, how to gank a demon, The Doctor's name, and the Death Star's only weakness. I am a father, husband, writer, broadcast professional, and Voice Over Talent.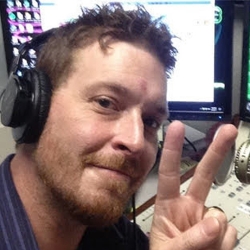 Latest posts by Terry West (see all)