Spider-man continued to rule the box office, "Guardians of the Galaxy" star Chris Pratt goes country, and Dog the Bounty Hunter's wife laid to rest in Aurora, Colorado.
Here are your Hollywood Headlines for Monday, July 15th.
Weekend Box Office
The weekend's two new releases failed to make much of a dent on the box office as "Spider-Man: Far From Home" continued to easily swing past all previous Spider-man films with a huge $45.3 million second weekend total. Worldwide, the eighth Spidey film and the second produced by Marvel has grossed an astonishing $847 million, becoming the biggest Spider-Man film internationally.
Taking second on the charts is Disney's "Toy Story 4," with a $20.6 million fourth weekend, bringing its total to $346 million. But the continued success of these two blockbusters came at the expense of two newcomers: The horror movie "Crawl" has gained some traction thanks to an 89% Rotten Tomatoes score and a decent $12 million opening, but "Stuber," a film inherited by Disney in the Fox merger, struggled with an estimated $8 million opening. "Yesterday" rounded out the top five with $6.7 million.
All bets are off next weekend though, as Spidey will face his toughest competition: Disney's live-action remake of "The Lion King."
Chris Pratt Goes Country
Chris Pratt has taken Alan Jackson's advice and gone country! Late last week, the 40-year-old actor delighted fans when he stopped by two iconic country music venues in Nashville, Tennessee, and took the stage to sing with the bands. Pratt wowed the crowd with his rendition of Johnny Cash's "Folsom Prison Blues" at Robert's Western World in Downtown Nashville and the iconic Tootsie's World-Famous Orchid Lounge.
Pratt's Nashville night out came shortly after he tied the knot with Katherine Schwarzenegger back in June. The pair wed in Montecito, California, before jetting off to Hawaii for their honeymoon.
Beth Chapman's Funeral
Family, friends and fans of Beth Chapman paid their respects to the late reality star on Saturday in a public memorial service in Aurora, Colorado. The emotional, two-hour public event took place at the Heritage Christian Center with her husband, Duane "Dog the Bounty Hunter" Chapman sat on stage with his signature sunglasses while friends and family members shared stories about the TV personality. Beth Chapman died at the age of 51 on June 26 after a long battle with throat cancer.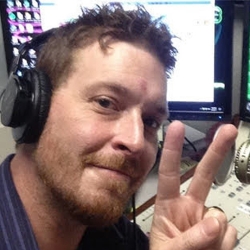 Broadcasting has been my passion for 23 years. I have recorded for radio, television, educational videos, audiobooks, podcasts, video games, apps, documentaries, and Internet videos with clients ranging from Disney, Volkswagen, Buick, Best Buy and Harley Davidson to NBC.

I've held every job in a radio station from part-time scum, sales, DJ, News Director, Production Director, Managing Editor, Digital Guru, all the way to #1 rated Morning Show Host and Program Director.

I am the Morning Show Host for Eagle Country 104, hold down afternoons on The Peak 92.3, and the Digital Managing Editor for Heart of the Rockies Radio.

I'm a Gen X refugee that fears the day my generation will rule the world. I'm currently stockpiling goods and supplies in Salida, Colorado with my wife Natalie and soon-to-be mad scientist son, Jack.

My name is Terry West: I know the truth about the One Ring, how to gank a demon, The Doctor's name, and the Death Star's only weakness. I am a father, husband, writer, broadcast professional, and Voice Over Talent.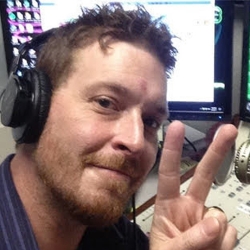 Latest posts by Terry West (see all)