"Spider-Man: Far From Home" is the next Marvel movie to get a re-release with new footage, and Dwayne "The Rock" Johnson is off the market.
Spider-Man Gets A Re-Release With New Footage
Starting Aug. 29, a new extended cut of "Spider-Man: Far From Home", featuring four minutes of a never-before-seen action sequence, will be released in theaters in the United States and Canada. The film will also be available in IMAX and large formats in select locations.
"Spider-Man: Far From Home" is the latest Marvel film to return to theaters this year, following Disney's re-release of "Avengers: Endgame" earlier in the summer. After garnering $2.74 billion worldwide, the Marvel finale film was reintroduced to theaters in June in an effort to beat "Avatar's" all-time box office record of 2.79 billion. The film succeeded in July, becoming the biggest movie in history with more than $2.7902 billion in global ticket sales.
"Spider-Man Far From Home" has also seen its own fair share of success at the box office, becoming Sony Pictures highest grossing film ever on Sunday with $1.109 billion in global ticket sales. 
Dwayne "The Rock" Johnson Is Married
Sorry ladies, but the Rock is officially off the market.
Dwayne "The Rock" Johnson married his girlfriend Lauren Hashian on Sunday in Hawaii, and he posted a pair of wedding photos yesterday.
They've been dating since 2007, and they have two daughters, ages 3 and 16 months. He's 47, she's 34.
The Rock was previously married to Dany Garcia, and they're still business partners. They have an 18-year-old daughter named Simone. 
The Ladies of Country Music Are Taking Over the CMA Awards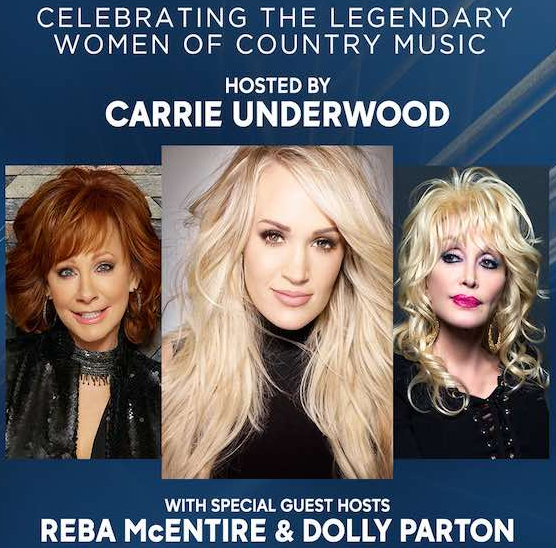 Carrie Underwood will be hosting this year's CMAs with Reba McEntire and Dolly Parton. That means Brad Paisley is out after co-hosting with Carrie for 11 straight years.
Here's the official word: "The '53rd Annual CMA Awards' will celebrate the legacy of women within country music, and we couldn't think of a more dynamic group of women to host the show." It's also a brilliant move to bring in two artists who are legends, and they've even hosted the show before. Dolly did in 1988, and Reba did it from 1990 to 1992.
The final CMA nominees will be announced a week from tomorrow, August 28th, on "Good Morning America". The show airs November 13th on ABC.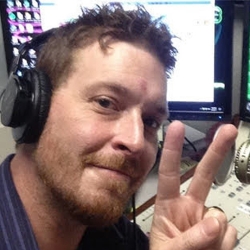 Broadcasting has been my passion for 23 years. I have recorded for radio, television, educational videos, audiobooks, podcasts, video games, apps, documentaries, and Internet videos with clients ranging from Disney, Volkswagen, Buick, Best Buy and Harley Davidson to NBC.

I've held every job in a radio station from part-time scum, sales, DJ, News Director, Production Director, Managing Editor, Digital Guru, all the way to #1 rated Morning Show Host and Program Director.

I am the Morning Show Host for Eagle Country 104, hold down afternoons on The Peak 92.3, and the Digital Managing Editor for Heart of the Rockies Radio.

I'm a Gen X refugee that fears the day my generation will rule the world. I'm currently stockpiling goods and supplies in Salida, Colorado with my wife Natalie and soon-to-be mad scientist son, Jack.

My name is Terry West: I know the truth about the One Ring, how to gank a demon, The Doctor's name, and the Death Star's only weakness. I am a father, husband, writer, broadcast professional, and Voice Over Talent.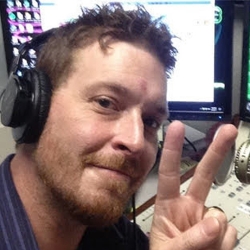 Latest posts by Terry West (see all)