A day after announcing the re-release of "Spider-Man: Far From Home" with additional footage, the successful partnership between Disney's Marvel Studios and Sony Pictures has come to an end.
Spider-Man's future in the Marvel Cinematic Universe has collapsed in financing dispute. The partnership, which began with Tom Holland's Spider-Man appearing in 2016's "Captain America: Civil War," allowed Spider-Man to interact in the Marvel Cinematic Universe, trading quips with Captain America and learning under Iron Man, and "Far From Home" was largely focused on the possibility of Spider-Man replacing Tony Stark at the center of The Avengers.
The collapse of the Sony-Marvel partnership also seems likely to dim future Spider-Man appearances in other MCU movies.
There are currently two more "Spider-Man" films in development with Tom Holland and director John Watts attached, however if they go forward it will be without Marvel Studios President Kevin Feige and the other established MCU characters.
Get Ready To Re-Enter 'The Matrix'
Twenty years after "The Matrix" blew our minds in 1999, get ready to take the red pill and re-enter the Matrix.
Lana Wachowski is set to write and direct a fourth film set in the world of "The Matrix," with Keanu Reeves and Carrie-Anne Moss reprising their roles as Neo and Trinity, respectively.
Warner Bros. Picture Group chairman Toby Emmerich made the announcement on yesterday. "We could not be more excited to be re-entering 'The Matrix' with Lana," said Emmerich. "Lana is a true visionary and we are thrilled that she is writing, directing and producing this new chapter in 'The Matrix' universe."
Sources say the film is eyed to begin production at the top of 2020.
James Bond 25: 'No Time To Die'
The latest James Bond movie finally has a name. The 25th entry in the action spy series will officially be called "No Time to Die."
Cary Fukunaga was tapped to direct "Bond 25" after original filmmaker Danny Boyle exited the film over creative differences. His departure delayed the movie's release nearly six months from October 2019 to April 2020.
This is the final Bond movie starring Daniel Craig. Also starring Rami Malek and Lashana Lynch, "No Time To Die," is set to hit theaters on April 8, 2020.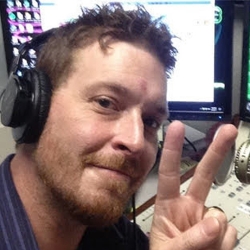 Broadcasting has been my passion for 23 years. I have recorded for radio, television, educational videos, audiobooks, podcasts, video games, apps, documentaries, and Internet videos with clients ranging from Disney, Volkswagen, Buick, Best Buy and Harley Davidson to NBC.

I've held every job in a radio station from part-time scum, sales, DJ, News Director, Production Director, Managing Editor, Digital Guru, all the way to #1 rated Morning Show Host and Program Director.

I am the Morning Show Host for Eagle Country 104, hold down afternoons on The Peak 92.3, and the Digital Managing Editor for Heart of the Rockies Radio.

I'm a Gen X refugee that fears the day my generation will rule the world. I'm currently stockpiling goods and supplies in Salida, Colorado with my wife Natalie and soon-to-be mad scientist son, Jack.

My name is Terry West: I know the truth about the One Ring, how to gank a demon, The Doctor's name, and the Death Star's only weakness. I am a father, husband, writer, broadcast professional, and Voice Over Talent.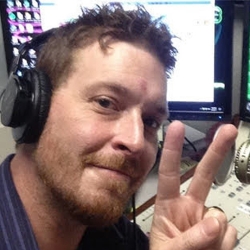 Latest posts by Terry West (see all)