Playing Black Widow has been incredibly lucrative for Scarlett Johansson. According to "Forbes", she raked in another $56 million over the past year, enough to top their list of the highest paid actresses for the second straight year. Last year, she was #1 after making $40.5 million.
That wouldn't have cut it this year because Sofia Vergara is this year's runner-up with $44.1 million. Together, the top 10 highest-paid actresses made a combined $314.6 million.
That's 69% more than last year's Top 10, but it's still far less than the Top 10 actors, who earned a total of $588.3 million over the past year. 
Rags To Riches Story
This is a "rags to riches" story if I've ever heard one: The dog who plays Tramp in Disney's "Lady and the Tramp" remake was once in a Kill Shelter.
His name is Monte, and he's a 2-year-old terrier mix. TMZ is reporting he was, quote, "on the verge of being euthanized" when an animal rescue in Phoenix snapped him up. Then, along came Mark Forbes, the animal trainer for "Lady and the Tramp".  He saw Monte, adopted him, trained him, and put him in the movie. 
Now that filming is complete, Monte lives with Forbes and his family. "Lady and the Tramp" hits Disney+ in November. 
Disney+ Kills Binge Watching
The new Disney+ streaming service is trying out a bold, new strategy. Well, technically, it's a bold, old strategy. They're going to run their shows weekly, instead of dropping entire seasons all at once.
Apparently, that means ALL their shows like the "High School Musical" reboot, the new "Star Wars" series "The Mandalorian", and all those new Marvel series. So, you won't be able to binge any of them unless you wait those many, torturous weeks until all the episodes have aired before you start. 
Otherwise, you just have to tune in weekly. You know, like cave people used to do.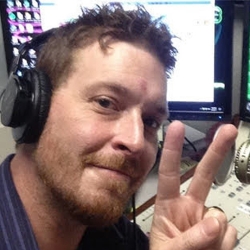 Broadcasting has been my passion for 23 years. I have recorded for radio, television, educational videos, audiobooks, podcasts, video games, apps, documentaries, and Internet videos with clients ranging from Disney, Volkswagen, Buick, Best Buy and Harley Davidson to NBC.

I've held every job in a radio station from part-time scum, sales, DJ, News Director, Production Director, Managing Editor, Digital Guru, all the way to #1 rated Morning Show Host and Program Director.

I am the Morning Show Host for Eagle Country 104, hold down afternoons on The Peak 92.3, and the Digital Managing Editor for Heart of the Rockies Radio.

I'm a Gen X refugee that fears the day my generation will rule the world. I'm currently stockpiling goods and supplies in Salida, Colorado with my wife Natalie and soon-to-be mad scientist son, Jack.

My name is Terry West: I know the truth about the One Ring, how to gank a demon, The Doctor's name, and the Death Star's only weakness. I am a father, husband, writer, broadcast professional, and Voice Over Talent.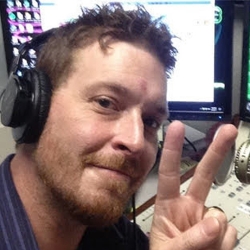 Latest posts by Terry West (see all)