Scarlett Johansson snaps back at political correctness, a new female 007, and a Channing Tatum conspiracy theory. Here are your Hollywood Headlines for Tuesday, July 16th!
ScarJo VS Political Correctness
Scarlett Johansson was recently cast as a trans man in a movie called "Rub & Tug" but backed out after people freaked out on social media. But she fought back a little in a new interview, saying, "As an actor I should be able to play any person, or any tree, or any animal, because that's my job and the requirements of my job."
She added, "I feel like [political correctness is] a trend in my business and it needs to happen for various social reasons, yet there are times it does get uncomfortable when it affects the art because I feel art should be free of restrictions."
ScarJo added that in an ideal world, "art, in all forms, should be immune to political correctness."
New 007?
Rumor has it that Lashana Lynch from "Captain Marvel" is taking over as 007. She'll be introduced in the upcoming James Bond movie, which stars Daniel Craig. The British tabloids have an "insider" who says her character will be asked to track down James Bond and bring him out of retirement for a new mission.
According to the insider, "There's a pivotal scene at the start of the film where M [Ralph Fiennes] says, 'Come in 007,' and in walks Lashana who's a woman." It's a popcorn dropping moment.
We'll see if the rumors are true when the 25th James Bond movie hits theaters April of next year.
Channing Tatum Conspiracy Theory
If this happened five years ago, I would have thought Channing Tatum was crazy. I mean, he sounds crazy… but these days, what he's saying isn't all that out there. Channing posted a video over the weekend ranting about how he thinks his phone is spying on him.
Here's the backstory: He recently downloaded an astrology app called The Pattern. Then, after a therapy session, he got a notification from the app using "the exact words that we were using in therapy." That made the actor wonder if his phone was indeed listening. Channing's video went viral, to the point that people crashed The Pattern's servers.
So, was The Pattern app using his phone to listen to him…? Don your tinfoil hats kids because we don't have an answer yet.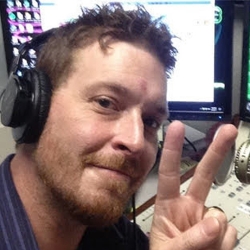 Broadcasting has been my passion for 23 years. I have recorded for radio, television, educational videos, audiobooks, podcasts, video games, apps, documentaries, and Internet videos with clients ranging from Disney, Volkswagen, Buick, Best Buy and Harley Davidson to NBC.

I've held every job in a radio station from part-time scum, sales, DJ, News Director, Production Director, Managing Editor, Digital Guru, all the way to #1 rated Morning Show Host and Program Director.

I am the Morning Show Host for Eagle Country 104, hold down afternoons on The Peak 92.3, and the Digital Managing Editor for Heart of the Rockies Radio.

I'm a Gen X refugee that fears the day my generation will rule the world. I'm currently stockpiling goods and supplies in Salida, Colorado with my wife Natalie and soon-to-be mad scientist son, Jack.

My name is Terry West: I know the truth about the One Ring, how to gank a demon, The Doctor's name, and the Death Star's only weakness. I am a father, husband, writer, broadcast professional, and Voice Over Talent.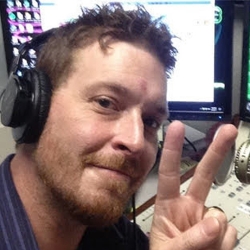 Latest posts by Terry West (see all)