Sarah Silverman reveals that she was fired because of a 13 year old skit, and 'Friends' turns 25.
Sarah Silverman Fired Over 13 Year Old Skit
Sarah Silverman recently found herself in the same position as "Guardians of the Galaxy" director James Gunn after he was fired for inappropriate tweets he made almost a decade before. On a recent podcast appearance, Silverman admitted that she got a "sweet part" in a movie but was fired the night before it was supposed to start because they saw a picture of her in blackface from a 2007 episode of "The Sarah Silverman Program".
On the podcast she said, "I didn't fight it, but it was so disheartening. It just made me sad, because I kind of devoted my life to making it right." Then she and the host got into a conversation about "canceled culture," and said, "I think it's really scary and it's a very odd thing that it's invaded the left primarily and the right will mimic it. It's like, if you're not on board, if you say the wrong thing, if you had a tweet once… everyone is throwing stones." 
Hell Right!
I don't get too excited about new songs… but this one sounds like a hoot. It's a Blake Shelton and Trace Adkins track called "Hell Right", and it'll drop this Friday. It was sent to Blake first, but he almost didn't bother because he had just finished up in the studio, and was ready to move on. That changed when he listened to it. Then he started thinking about how Trace would make it even better.
Quote, "He's got that low, deep, big voice, and he's so great at the ad-lib stuff, and he just brings a certain quality to any recording that nobody else can touch." I can't wait to hear this song! The Blake Shelton and Trace Adkins duet "Hell Right" drops on Friday. 
'Friends' Turns 25 Next Month
"Friends" premiered on September 22nd, 1994. That means it'll be 25 years old next month. That also means there's a celebration happening. And it's happening in movie theaters. More than a thousand theaters are hosting "Friends 25th: The One with the Anniversary" featuring 12 fan-favorite episodes, plus bonus content like interviews and behind-the-scenes footage.
It's happening over three nights:  September 23rd, September 28th, and October 2nd. A list of participating theaters will be announced Friday at FathomEvents.com.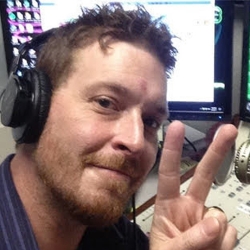 Broadcasting has been my passion for 23 years. I have recorded for radio, television, educational videos, audiobooks, podcasts, video games, apps, documentaries, and Internet videos with clients ranging from Disney, Volkswagen, Buick, Best Buy and Harley Davidson to NBC.

I've held every job in a radio station from part-time scum, sales, DJ, News Director, Production Director, Managing Editor, Digital Guru, all the way to #1 rated Morning Show Host and Program Director.

I am the Morning Show Host for Eagle Country 104, hold down afternoons on The Peak 92.3, and the Digital Managing Editor for Heart of the Rockies Radio.

I'm a Gen X refugee that fears the day my generation will rule the world. I'm currently stockpiling goods and supplies in Salida, Colorado with my wife Natalie and soon-to-be mad scientist son, Jack.

My name is Terry West: I know the truth about the One Ring, how to gank a demon, The Doctor's name, and the Death Star's only weakness. I am a father, husband, writer, broadcast professional, and Voice Over Talent.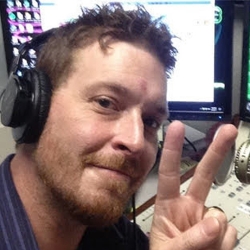 Latest posts by Terry West (see all)