Singer R. Kelly is facing 195 years in prison, Harry Styles is going under the sea, and questions linger about "Titanic." These are your Hollywood Headlines for Thursday, July 18th!
R. Kelly Held Without Bail
Singer R. Kelly has been hit with a total of 18 counts of serious sexual misconduct and other charges in Chicago and New York, and has been ordered to be held without bail after prosecutors described him as, quote, "an extreme danger to the community, especially to minor girls." They also said he has "a unique ability to influence and intimidate witnesses and victims, and that continues to this day."
Kelly's attorney argued that he's not a flight risk because "he has no money," and unlike his hit song "I Believe I Can Fly," R. Kelly doesn't like to fly.
If convicted, R. Kelly faces a maximum prison sentence of 195 years in Chicago alone. Some charges carry a mandatory minimum sentence of 10 years. The 52-year-old R&B singer faces decades more in New York. And Kelly already faced state charges that could put him behind bars for up to 30 years.
Harry Styles Goes Under The Sea
Pop star Harry Styles is the latest actor to go under the sea. The former One Direction member is in talks to play Prince Eric in the live action "Little Mermaid" remake.
Ironically, Prince Eric doesn't sing in the original movie. But they gave him some songs when it was adapted for Broadway, and he'll sing in the remake, too. So Harry's vocal talents will not be wasted… provided he gets the part.
Production on the live action Little Mermaid is set to begin in 2020.
We Still Have "Titanic" Questions…
Remember the scene at the end of Titanic when Jack and Rose are using the door as a flotation device? Fans have always wondered… couldn't Jack have fit on the door too? Well, don't ask Leonardo DiCaprio about it because he doesn't want to talk about it.
It came up during a recent cast interview for "Once Upon a Time in Hollywood", and even Brad Pitt got into the action, saying, quote, "Could you have squeezed in there? You could have, couldn't you?" And Leo gave him a quick "No comment."
Then co-star Margot Robbie asked him if he brought up the idea of making the door smaller while they were filming… and he replied, quote, "Like I said, I have no comment."
I think he could have fit. Jack was a total drama queen.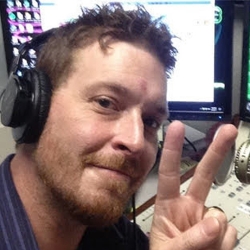 Broadcasting has been my passion for 23 years. I have recorded for radio, television, educational videos, audiobooks, podcasts, video games, apps, documentaries, and Internet videos with clients ranging from Disney, Volkswagen, Buick, Best Buy and Harley Davidson to NBC.

I've held every job in a radio station from part-time scum, sales, DJ, News Director, Production Director, Managing Editor, Digital Guru, all the way to #1 rated Morning Show Host and Program Director.

I am the Morning Show Host for Eagle Country 104, hold down afternoons on The Peak 92.3, and the Digital Managing Editor for Heart of the Rockies Radio.

I'm a Gen X refugee that fears the day my generation will rule the world. I'm currently stockpiling goods and supplies in Salida, Colorado with my wife Natalie and soon-to-be mad scientist son, Jack.

My name is Terry West: I know the truth about the One Ring, how to gank a demon, The Doctor's name, and the Death Star's only weakness. I am a father, husband, writer, broadcast professional, and Voice Over Talent.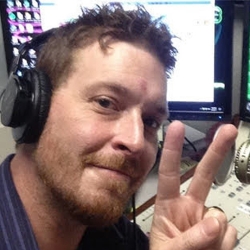 Latest posts by Terry West (see all)