Get ready for nature's greatest fireworks display: The annual Perseid Meteor Shower!
This is one of those cool astronomical events that you can see with the unaided eye, and nearly everyone will be able to see shooting stars.
The Annual Perseid Meteor Shower streaks across the nighttime sky every August, but this year it will peak August 12th & 13th. These fast and bright meteors are the result of the Earth passing through the debris left behind by the Swift-Tuttle comet, and astronomers are predicting up to 50 meteors or more per hour.
It truly is one of the best annual meteor showers. Here are a few tips to improve your Perseid Meteor Shower viewing.
Set Your Expectations: It would be amazing to see the sky filled with giant, slow burning meteors that light up the night. The Perseids, despite being the best shower of the year, aren't like that. Think of it this way: don't go in expecting a torrential downpour; instead it's much more like a light, spring shower.
Dress Appropriately: Dress warmly. Yes, it's August, but that doesn't mean shorts and a flip flops. You'll be outside in the middle of the night and it's going to get cold. You're going to want to bring a sweater, perhaps a jacket, and a few blankets to wrap up in.
Get Away From Ambient Light Sources: Everything from the street lights, your front porch light, and even the bright screen on your phone can take away from your viewing enjoyment. If you're eyes have adjusted to the darkness and you look down at your iPhone screen to check email, your eyes will have to readjust again. Try and find somewhere nice and dark for best enjoyment, and turn off your electronic devices (or at least turn the brightness down).
Have Patience: As with nearly every aspect of astronomy, patience is the key. If you don't see one in the first five minutes, don't give up. Your eyes need at least 20 minutes to adjust to the darkness. Find a comfortable spot, pick a spot in the sky, and just watch.
Best viewing times will be after the moon sets early in the morning. So keep your back to the bright moon, look for the constellation Cassiopeia (the big 'W') and good luck!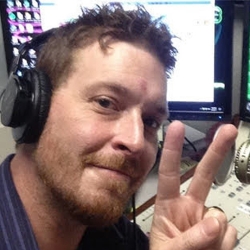 Broadcasting has been my passion for 23 years. I have recorded for radio, television, educational videos, audiobooks, podcasts, video games, apps, documentaries, and Internet videos with clients ranging from Disney, Volkswagen, Buick, Best Buy and Harley Davidson to NBC.

I've held every job in a radio station from part-time scum, sales, DJ, News Director, Production Director, Managing Editor, Digital Guru, all the way to #1 rated Morning Show Host and Program Director.

I am the Morning Show Host for Eagle Country 104, hold down afternoons on The Peak 92.3, and the Digital Managing Editor for Heart of the Rockies Radio.

I'm a Gen X refugee that fears the day my generation will rule the world. I'm currently stockpiling goods and supplies in Salida, Colorado with my wife Natalie and soon-to-be mad scientist son, Jack.

My name is Terry West: I know the truth about the One Ring, how to gank a demon, The Doctor's name, and the Death Star's only weakness. I am a father, husband, writer, broadcast professional, and Voice Over Talent.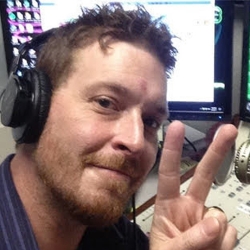 Latest posts by Terry West (see all)