'Good Boys' ruled the weekend box office, Obi-Wan Kenobi comes to Disney+, and R.I.P. Peter Fonda.
'Good Boys' Ruled The Weekend Box Office
With a $21 million opening, the movie "Good Boys" has done something that's becoming increasingly rare: It's the first R-rated comedy in three years to top the box office. That's in part because "Good Boys" was positioned by to take advantage of this quieter August after Spider-Man, Simba and Thanos had already taken their share of summer moviegoers' money. 
"Hobbs & Shaw" came in second this weekend with $14.4 million, bringing its domestic total to $133 million. 
"The Lion King," which is approaching $500 million domestically and $1 billion overseas, earned $11.9 million in its sixth weekend to hold on to third place. 
The weekend's other new release, "Angry Birds 2," opened in fourth place with $10.5 million, while "Scary Stories to Tell in the Dark" slid to fifth place with $10 million.  
'Toy Story 4' Breaks $1 Billion
Disney announced Friday that "Toy Story 4" has crossed $1 billion at the box office after nearly two months in theaters. 
This marks Disney's fifth billion-dollar grossing film of 2019, following "Aladdin," "The Lion King," "Captain Marvel," and "Avengers: Endgame" — all of which made more than $1 billion earlier this year.
Disney+ Acquires Obi-Wan Kenobi Series
And speaking of Disney… Star Wars fan rejoice! Ewan McGregor, who portrayed Obi-Wan Kenobi in the three prequel "Star Wars" movies, has confirmed he'll be returning to the role for a series on the Disney+ streaming service. There are no details on the show yet.
At one point, there was talk that he could star in a stand-alone Obi-Wan Kenobi movie… but it sounds like that isn't happening anymore.
Ewan McGregor previously revisited the role in "The Force Awakens" a few years ago, but that was only a voice-over during Rey's Force Vision. McGregor was the best part of the prequels and I'm excited for his return to the iconic character. 
R.I.P. Peter Fonda
On Friday, Peter Fonda's family confirmed that the legendary actor has passed away. 
His older sister, Jane Fonda, said she was saddened by the loss of her baby brother, but admitted that she had the opportunity to share alone time with him at the end. 
Best known for his starring role in the 1969 movie "Easy Rider," the two-time Oscar-nominee passed away Friday morning after suffering respiratory failure due to lung cancer. Peter Fonda was 79.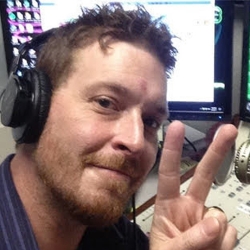 Broadcasting has been my passion for 23 years. I have recorded for radio, television, educational videos, audiobooks, podcasts, video games, apps, documentaries, and Internet videos with clients ranging from Disney, Volkswagen, Buick, Best Buy and Harley Davidson to NBC.

I've held every job in a radio station from part-time scum, sales, DJ, News Director, Production Director, Managing Editor, Digital Guru, all the way to #1 rated Morning Show Host and Program Director.

I am the Morning Show Host for Eagle Country 104, hold down afternoons on The Peak 92.3, and the Digital Managing Editor for Heart of the Rockies Radio.

I'm a Gen X refugee that fears the day my generation will rule the world. I'm currently stockpiling goods and supplies in Salida, Colorado with my wife Natalie and soon-to-be mad scientist son, Jack.

My name is Terry West: I know the truth about the One Ring, how to gank a demon, The Doctor's name, and the Death Star's only weakness. I am a father, husband, writer, broadcast professional, and Voice Over Talent.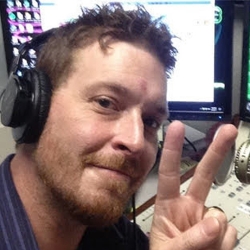 Latest posts by Terry West (see all)