AMC is creating a third 'Walking Dead' show, Ed Sheeran has the highest grossing tour of all time, and 'Venom 2' has a new director.
New Walking Dead Series
Nico Tortorella, star of the show 'Younger,' has been tapped for a lead role in the upcoming third series in The Walking Dead franchise on AMC.
Nico's character, Felix, is described as an honorable man of his word who isn't afraid to fight for others' safety and acceptance. The untitled third series will focus on the first generation to come of age in the apocalypse. Some will become heroes. Some will become villains. In the end, all of them will be changed.
The new Walking Dead spin-off will premiere on AMC in spring 2020. 
Ed Sheeran's Tour Breaks Record
ED SHEERAN's Divide Tour is now the highest-grossing tour of all time, with $737.9 million in sales.
U2 used to have the record. Their 360-Degree Tour made $736.4 million from 2009 to 2011. Ed's new mark beats that by $1.48 million and counting.
Ed broke the record on Friday night, with a show in Denmark that grossed almost $6.9 million. In ONE NIGHT. The Divide Tour launched in Italy on March 16th, 2017, and has already included 246 shows in North and South America, Europe, Australia, Asia, and Africa.  And it has sold more than 8.5 million tickets so far. 
R. Kelly Charged in Minneapolis
R. Kelly has been charged with a sexual crime against an underage girl in Minneapolis in 2001, according to a press conference held in the city yesterday afternoon.
The allegation follows a total of 18 counts of serious sexual misconduct and other charges brought against the singer last month in Chicago and New York, among other charges.  
'Venom 2' Has a New Director
Actor and filmmaker Andy Serkis has reportedly closed a deal to direct Venom 2, Sony's sequel to the 2018 film that grossed $856 million at the global box office.
The sequel, part of the company's stable of Spider-Man related and Marvel-centric characters, will once again star Tom Hardy as the journalist who joins with an alien symbiote.
Serkis rose to fame for his motion capture and performance capture acting work as Gollum in Peter Jackson's Lord of the Rings trilogy from 2002 to 2004. Andy Serkis also played the villain Snoke in the recent Star Wars films, as well as bad guy Klaw in Marvel Studios' Avengers: Age of Ultron and Black Panther.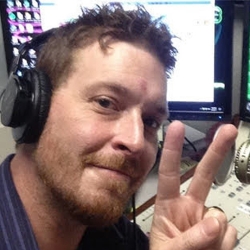 Broadcasting has been my passion for 23 years. I have recorded for radio, television, educational videos, audiobooks, podcasts, video games, apps, documentaries, and Internet videos with clients ranging from Disney, Volkswagen, Buick, Best Buy and Harley Davidson to NBC.

I've held every job in a radio station from part-time scum, sales, DJ, News Director, Production Director, Managing Editor, Digital Guru, all the way to #1 rated Morning Show Host and Program Director.

I am the Morning Show Host for Eagle Country 104, hold down afternoons on The Peak 92.3, and the Digital Managing Editor for Heart of the Rockies Radio.

I'm a Gen X refugee that fears the day my generation will rule the world. I'm currently stockpiling goods and supplies in Salida, Colorado with my wife Natalie and soon-to-be mad scientist son, Jack.

My name is Terry West: I know the truth about the One Ring, how to gank a demon, The Doctor's name, and the Death Star's only weakness. I am a father, husband, writer, broadcast professional, and Voice Over Talent.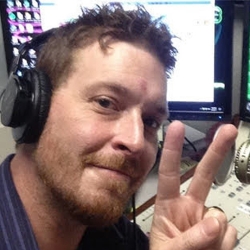 Latest posts by Terry West (see all)