Here's what's new in theaters today, Taylor Swift talks feud with Kanye West, and Willie Nelson has to cancel tour dates due to breathing problems.
New In Theaters
New in Theaters: The Live Action "Dora the Explorer" Movie, and the Melissa McCarthy Gangster Movie "The Kitchen."
Isabela Moner from "Transformers: The Last Knight" is your live action Dora. When her parents go missing, Dora, Diego, and two of her friends are kidnapped by some bad guys who want her to track them down and find the lost city of gold. But the real stars of the movie are "Machete's" Danny Trejo as the voice of Boots, and Benicio Del Toro as Swiper. "Dora The Explorer" is rated PG.
In "The Kitchen," Elizabeth Moss, Melissa McCarthy, and Tiffany Haddish are the wives of low-level mobsters in the '70s who turn to a life of crime themselves after their husbands get locked up for three years and the Irish mob fails to take care of them. "The Kitchen" is rated R.  
Taylor Swift Talks Feud With Kanye West
It's been three years, but Taylor Swift still remembers how crazy things got during her feud with Kim Kardashian and Kanye West.
In a new interview with "Vogue", she says, quote, "A mass public shaming, with millions of people saying you are quote-unquote canceled, is a very isolating experience. I don't think there are that many people who can actually understand what it's like to have millions of people hate you very loudly." 
Taylor also discusses why she waited so long to stand up for the LGBTQ community.  She says she was afraid to advocate for a community she's not a part of because she didn't want to make any mistakes. She adds, "My mistakes are very loud.  When I make a mistake, it echoes through the canyons of the world. It's clickbait, and it's a part of my life story, and it's a part of my career arc." 
Willie Nelson Cancels Tour Dates Because of Breathing Problems
And country legend Willie Nelson is canceling some shows on his tour with Alison Krauss because of breathing problems.
It was looking bad on Wednesday when he Tweeted out that he was canceling the rest of his tour. Fortunately, he posted an update yesterday that he's resting and feeling better, and the tour will resume on September 6th.
That means he's only canceling his remaining August shows. He will be at this year's Farm Aid on September 21st.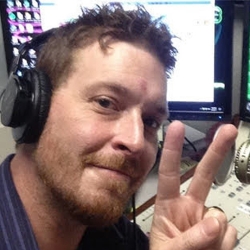 Broadcasting has been my passion for 23 years. I have recorded for radio, television, educational videos, audiobooks, podcasts, video games, apps, documentaries, and Internet videos with clients ranging from Disney, Volkswagen, Buick, Best Buy and Harley Davidson to NBC.

I've held every job in a radio station from part-time scum, sales, DJ, News Director, Production Director, Managing Editor, Digital Guru, all the way to #1 rated Morning Show Host and Program Director.

I am the Morning Show Host for Eagle Country 104, hold down afternoons on The Peak 92.3, and the Digital Managing Editor for Heart of the Rockies Radio.

I'm a Gen X refugee that fears the day my generation will rule the world. I'm currently stockpiling goods and supplies in Salida, Colorado with my wife Natalie and soon-to-be mad scientist son, Jack.

My name is Terry West: I know the truth about the One Ring, how to gank a demon, The Doctor's name, and the Death Star's only weakness. I am a father, husband, writer, broadcast professional, and Voice Over Talent.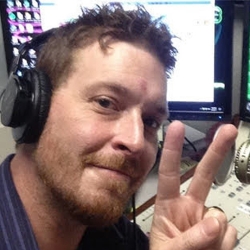 Latest posts by Terry West (see all)