Netflix may have lost "The Office" and "Friends", but they secured a major property to help make up for it.
They just acquired worldwide rights to "Seinfeld" in a five-year deal worth more than half a billion dollars! Hulu has it now, but their deal ends in 2021. That's when Netflix gets it. Netflix won "Seinfeld" in a bidding war with just about everybody. In addition to Hulu, Amazon, NBC, HBO Max, and CBS All Access were among the streaming platforms that tried to grab the show.
Did Christie Brinkley Fake An Injury?
During Monday's season premiere of "Dancing with the Stars" we found out that Christie Brinkley broke her arm during rehearsals and had to leave the show. So, she got her daughter Sailor to take her place at the last minute.
But Wendy Williams thinks there's something shady going on. She's accusing Christie of faking the injury so that her daughter could do the show. There's video of Christie's fall online and Wendy says, "That looked fake. I don't see a wrist and a shoulder being fractured."
For what's worth, Christie is denying it, and she says she's "totally shocked" that Wendy would say that.
How Did Liam Hemsworth Find Out About His Divorce?
So when did Liam Hemsworth realize he was splitting from Miley Cyrus? When he read about it on the Internet with the rest of us. According to the "New York Post", Liam was blindsided when Miley's people announced their separation back on August 10th.
The breakup wasn't necessarily unexpected. They were pretty much headed that way… But sources say Liam was still trying to save the marriage, and wasn't ready to call it quits yet.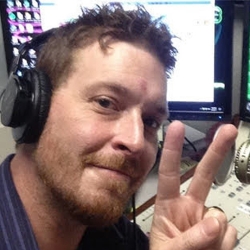 Broadcasting has been my passion for 23 years. I have recorded for radio, television, educational videos, audiobooks, podcasts, video games, apps, documentaries, and Internet videos with clients ranging from Disney, Volkswagen, Buick, Best Buy and Harley Davidson to NBC.

I've held every job in a radio station from part-time scum, sales, DJ, News Director, Production Director, Managing Editor, Digital Guru, all the way to #1 rated Morning Show Host and Program Director.

I am the Morning Show Host for Eagle Country 104, hold down afternoons on The Peak 92.3, and the Digital Managing Editor for Heart of the Rockies Radio.

I'm a Gen X refugee that fears the day my generation will rule the world. I'm currently stockpiling goods and supplies in Salida, Colorado with my wife Natalie and soon-to-be mad scientist son, Jack.

My name is Terry West: I know the truth about the One Ring, how to gank a demon, The Doctor's name, and the Death Star's only weakness. I am a father, husband, writer, broadcast professional, and Voice Over Talent.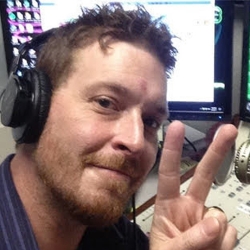 Latest posts by Terry West (see all)