Nestlé Waters North America has applied for a 10-year renewal of its permit to pump more than 60 million gallons of water per year from the aquifer just north of Ruby Mountain near Nathrop.
The Chaffee County Board of Commissioners unanimously approved the original 10-year permit in 2009, allowing Nestlé to use Chaffee County groundwater for its Arrowhead brand of bottled spring water.
The permit allowed Nestlé to install a pipeline that carries the water to Johnson Village, where it is loaded into tanker trucks and hauled to Denver for bottling.
The original permit established 44 conditions that Nestlé was required to meet, including submission of annual project reports (available here and here) and the establishment of two $250,000 science education endowments to benefit Chaffee County's two public school districts.
Through 2018, these endowments paid out more than $250,000 to Support Our Salida Schools and the Buena Vista Community Education Assistance Fund. That money funded scholarships for local high school graduates and grants for science-related education, as documented in the Nestlé 2018 annual report.
Documentation provided by Chaffee County Planning and Zoning staff show that Nestlé has met all permit conditions except the requirement to employ Chaffee County residents in at least 50 percent of truck driver jobs.
Through its trucking contractor, DG Coleman, Nestlé met this requirement every year except 2018, when Coleman employed 11 local drivers and 15 non-local drivers. (Data for 2019 is not yet available.)
According to Nestlé's 2018 report, the company ran continuous job postings in 61 online and printed publications. Additionally, Coleman's recruitment efforts included a $2,500 signing bonus and a $1,000 referral bonus for Chaffee County drivers.
For these jobs Coleman guarantees at least 40 hours of pay per week and increased the pay rate for Chaffee County drivers by $5 per hour. For the second half of the year, Coleman also offered relocation bonuses that enticed two drivers to move to Chaffee County.
Since approving Nestlé's original permit, Chaffee County Commissioners have approved two permit amendments. A 2010 amendment changed the construction methods approved for installing Nestlé's pipeline under the Arkansas River. The change allowed Nestlé to accommodate a request by the Town of Buena Vista to simultaneously install a water pipeline for the town.
The second permit amendment, approved in 2013, changed the source of Nestlé's augmentation water. Since Nestlé does not own a senior water right for its wells, it must purchase augmentation water to replace the water it uses.
Nestlé originally purchased augmentation water from the City of Aurora. The 2013 permit amendment allowed Nestlé to acquire augmentation water from the Upper Arkansas Water Conservancy District, headquartered in Salida.
The amendment included a 202 acre-foot (~65 million gallon) annual limit on Nestlé's water extraction. The State Engineer's Office (Colorado Division of Water Resources) subsequently approved the change but limited augmentation water from the Upper Ark District to 16.6 acre-feet per month.
The SEO limit translates to 63.9 million gallons of water per year, and Nestlé reported paying the Upper Ark District $169,910.30 for this augmentation water in 2018.
The county permit requires Nestlé's water to be replaced at a location upriver from Nestlé's wells. Additionally, Colorado water law prevents Nestlé from negatively affecting the water rights of other water users; therefore, the water Nestlé uses must be replaced in the Arkansas River in time, place and quantity so as to avoid injuring those water rights.
The Upper Ark District replaces Nestlé's withdrawals with water released from Twin Lakes Reservoir, and those releases are timed to ensure that they meet the state requirements for time, place and quantity.
As confirmed by conservancy district General Manager Terry Scanga, the augmentation water is "fully consumable trans-mountain water" that originates outside the Arkansas River Basin.
In other words, even though Nestlé pumps water from the aquifer north of Ruby Mountain, augmentation water from the West Slope ensures that the Arkansas River does not lose any water as a result of Nestlé's operations.
The Chaffee County Commissioners have scheduled a public hearing for 1 p.m. Tuesday, April 21, at the Buena Vista Community Center to consider renewing the Nestlé permit. Since the commissioners will be acting in a quasi-judicial capacity, all communication with the commissioners should be directed to all three commissioners and sent in writing to Patty Baldwin at pbaldwin@chaffeecounty.org or
P.O. Box 699
Salida, CO 81201
Attempting to discuss the upcoming public hearing with a commissioner off the record is considered ex parte communication and could result in the commissioner having to recuse himself from participating in the hearing.
Links to Nestlé's permit, annual reports for Chaffee County operations and other relevant documents are available on the county website here: http://www.chaffeecounty.org/public-notices.
Heart of the Rockies Radio News will continue to report on this important issue leading up to and including the April 21 public hearing. Please check our website to stay informed.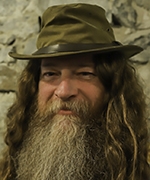 Latest posts by Joe Stone
(see all)