Pure Prairie League's rich history goes back to 1969 in the Southern Ohio area where a group of young musicians initially played cover tunes at local bars. They've been reunited to treat us to music that sounds as good today as it did when they first performed, PPL is touring and enjoying every minute of it and playing true to its original form. "People come to hear the music the way it was played back then," Fuller asserts. "We may have improved upon the fidelity, but when we do a song off one of our records, we do it just like it was recorded."
This bands' longevity is a testament of the timelessness of their music. As they write for a new project, they've returned to their roots–no sax, but peddle steel–and it's no surprise that after all these years their sound is what Country Radio is about, proving good music is good music no matter when it's made or played–and you can go home again.
About The Rio Grande Scenic Railroad
The Rio Grande Scenic Railroad begins in Alamosa, CO, and travels on historic tracks over La Veta Pass that were completed on June 22, 1878. Alamosa was quickly put on the map thanks to this narrow gauge rail supplying ore, lumber, cattle, sheep, and farm products to the developing valley and, in turn, shipping out agricultural and mining products. From 1890 to 1950, Alamosa hummed day and night with the activity of both passenger and freight trains from Denver, Durango, Santa Fe, Salida, and Creede. After the 1950s, the track was used exclusively for freight until becoming part of Premier Rail Collection in 2006.
Today, you can experience excursion trains on rails that curve and wind through steep rocky grades and mountain meadows that are home to elk, eagles, and bears. During weekends in the summer, we host Mountain Rails Live, a concert series like no other. Musicians and passengers alike are transported to Fir Summit, a concert venue only accessible by rail. You don't want to miss our special events hosted aboard the train, including the popular Rails & Ales Brewfest each June.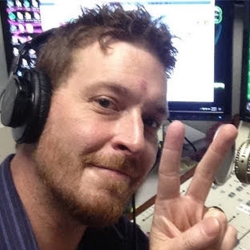 Latest posts by Terry West
(see all)