Harley Quinn is now Barbie, Marvel named a new Blade, and goodbye to Rutger Hauer.
Harley Quinn is… Barbie?
Over the last decade, Margot Robbie has stepped into the skates of Tonya Harding, and taken up the mantle of Harley Quinn. Next up, she's playing the world's most famous doll, Barbie. 
The live-action Barbie film is due out in 2020 with Robbie set to produce. At the premiere of "Once Upon a Time in Hollywood," the actress explained why she wants to bring Barbie to life. "I think it's a great opportunity to put some positivity out in the world and a chance to be inspirational for younger kids." 
And while Barbie may be an inspirational icon, the actress is taking on a different challenge in her new film "Once Upon a Time in Hollywood"… playing the late Sharon Tate. On August 9, 1969, Sharon Tate and four others were murdered by members of the Charles Manson cult in her home in Hollywood. "Once Upon a Time in Hollywood" premieres in theaters Friday. 
Marvel Has A New Daywalker
Wesley Snipes broke his silence after Marvel revealed that the Blade franchise is about to be rebooted with Mahershala Ali set to play the vampire hunter. Snipes was in the title role franchise, which began with the 1998 and was followed by two sequels. Marvel fans credit the films with laying the groundwork for what the Marvel Cinematic Universe has become as "Blade" was the first successful film based off a Marvel Comics character. 
Fans on social media felt the news was a slap in the face to Snipes, who previously said he hoped to be folded back into the MCU. "To all the Daywalkers losing their minds right now, chillax," Snipes said in a statement. "Although the news comes as a surprise, it's ALL good. Such is the 'business' of 'entertainment!' Much peace to the MCU crew – always a fan." 
Goodbye To Rutger Hauer
Rutger Hauer, the versatile Dutch leading man of the '70s who went on star in the 1982 "Blade Runner" as Roy Batty, died July 19 at his home in the Netherlands after a short illness. His most cherished performance came in a film that was a resounding flop on its original release. In 1982, he portrayed the murderous yet soulful android Roy Batty, leader of a gang of outlaw replicants, opposite Harrison Ford in Ridley Scott's "Blade Runner." The film became a cult classic and proved to be Hauer's most iconic role. Rutger Hauer was 75.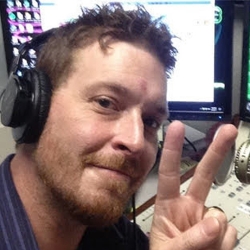 Broadcasting has been my passion for 23 years. I have recorded for radio, television, educational videos, audiobooks, podcasts, video games, apps, documentaries, and Internet videos with clients ranging from Disney, Volkswagen, Buick, Best Buy and Harley Davidson to NBC.

I've held every job in a radio station from part-time scum, sales, DJ, News Director, Production Director, Managing Editor, Digital Guru, all the way to #1 rated Morning Show Host and Program Director.

I am the Morning Show Host for Eagle Country 104, hold down afternoons on The Peak 92.3, and the Digital Managing Editor for Heart of the Rockies Radio.

I'm a Gen X refugee that fears the day my generation will rule the world. I'm currently stockpiling goods and supplies in Salida, Colorado with my wife Natalie and soon-to-be mad scientist son, Jack.

My name is Terry West: I know the truth about the One Ring, how to gank a demon, The Doctor's name, and the Death Star's only weakness. I am a father, husband, writer, broadcast professional, and Voice Over Talent.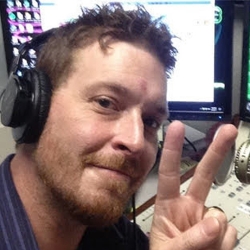 Latest posts by Terry West (see all)