The phrase 'Taco Tuesday' has been around for decades. Although in recent years it's gone from a corny marketing gimmick to a corny social media meme. This summer, L.A. Lakers star Lebron James has been celebrating his family's love for tacos with 'Taco Tuesday' posts on social media. And now LeBron thinks he may have stumbled onto something, so he's trying to brand it.
Lawyers discovered that LeBron filed a trademark request for the phrase 'Taco Tuesday' last week. It's unclear if he'd be able to get it… but supposedly he's trying to protect his usage on social media and on an upcoming podcast.
This may sound crazy, but in Labron's defense, common words and phrases can be trademarked if the applicant can prove a distinctive usage outside the traditional meaning. 
Jennifer Lopez Asks Supreme Court Justice For Marriage Advice
Who do you go to when you need marital advice? A friend? A parent? Maybe a therapist? Well, if you're Jennifer Lopez, you go straight to the top and ask a Supreme Court Justice?
Ruth Bader Ginsburg recently met Jennifer Lopez and Alex Rodruigez, and J-Lo asked her if she had any secrets for a happy marriage. Ginsburg told her what her own mother-in-law said to her on her wedding day. Quote, "sometimes it helps to be a little deaf." Good marriage advice indeed. 
Miranda Lambert Hates Beach Balls
Quick reminder to everyone that country star Miranda Lambert has some kind of irrational hatred of beach balls. If you bring a beach ball to MIRANDA's concert, it may die. Violently.
Somebody posted a video of her going psycho on a beach ball at her show in Allentown, Pennsylvania. After the poor, defenseless beach ball landed on stage, Miranda retrieved a knife that was "conveniently" stashed near the drums and cut the ball high, wide, and continuously.
Here's what Miranda Lambert told the crowd after the beach ball's execution: "I love you all but we're not at the damn beach. We're singing country music tonight."
Just so you're aware, Miranda Lambert's beach ball hatred stretches back to at least 2016. 
this was such a Miranda Lambert thing to do 🤣🔪 pic.twitter.com/LEZgRYXZBQ

— Kara (@karadodge) September 1, 2019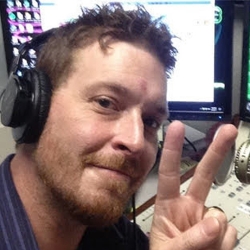 Broadcasting has been my passion for 23 years. I have recorded for radio, television, educational videos, audiobooks, podcasts, video games, apps, documentaries, and Internet videos with clients ranging from Disney, Volkswagen, Buick, Best Buy and Harley Davidson to NBC.

I've held every job in a radio station from part-time scum, sales, DJ, News Director, Production Director, Managing Editor, Digital Guru, all the way to #1 rated Morning Show Host and Program Director.

I am the Morning Show Host for Eagle Country 104, hold down afternoons on The Peak 92.3, and the Digital Managing Editor for Heart of the Rockies Radio.

I'm a Gen X refugee that fears the day my generation will rule the world. I'm currently stockpiling goods and supplies in Salida, Colorado with my wife Natalie and soon-to-be mad scientist son, Jack.

My name is Terry West: I know the truth about the One Ring, how to gank a demon, The Doctor's name, and the Death Star's only weakness. I am a father, husband, writer, broadcast professional, and Voice Over Talent.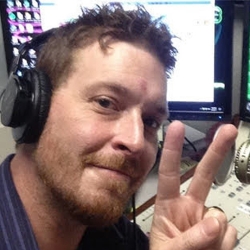 Latest posts by Terry West (see all)