Would you believe Jennifer Lopez has never driven a car, Katy Perry ripped off a christian song, and Netflix hates the term "Binge Watching." We're through the looking glass people.
J-Lo's 50th Birthday Surprise
What do you give a girl for her 50th birthday who already has it all? Back when Jennifer Lopez was 'Jenny from the Block,' she probably never needed to drive anywhere. But would you believe that she's never driven a car?
Her hubby, baseball star Alex Rodriguez decided to change that… So he bought Lopez a $140,000 Porsche for her birthday, and video of his surprise just hit the Internet. And after she sees the car, she says, quote, "I've never had a car like this… I've never driven a car, period!"
She then got in the car and started driving it around the driveway… because when you're J-Lo, that's equivalent to us tooling around in a used 1977 Volkswagen Beetle.
Katy Perry Ripped Off A Christian Song?
Katy Perry has lost a lawsuit claiming that her song "Dark Horse" copied a 2009 Christian rap song called "Joyful Noise" by Flame. A jury in L.A. decided in favor of the plaintiffs following a seven-day trial.
In my humble opinion, "Dark Horse" isn't an obvious rip-off… but the synth beat in the two songs is similar. The jury ruled that the song stole a key 16-second musical riff, while Katy's lawyer argued "Dark Horse" has an "unremarkable," simple beat and that's the only element the two tracks have in common. She said that it's part of the "basic building blocks of music that should be available to everyone."
The jury disagreed and will now decide how much Katy owes in damages.
Netflix Hates The Term "Binge Watching"
Netflix basically gave rise to the "binge-watching" era of TV. But if they'd had it their way, that term never would've caught on.
The Hollywood Reporterjust interviewed a bunch of producers and executives at Netflix. And it turns out they hated the term "binge-watch" because of the negative association with things like binge-drinking and binge-eating. They preferred the term "marathon viewing," but they couldn't get people to use it. So, they've learned to love "binge-watching" as the term we all use.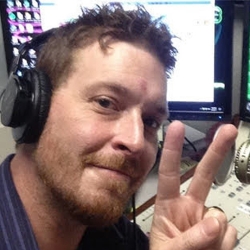 Broadcasting has been my passion for 23 years. I have recorded for radio, television, educational videos, audiobooks, podcasts, video games, apps, documentaries, and Internet videos with clients ranging from Disney, Volkswagen, Buick, Best Buy and Harley Davidson to NBC.

I've held every job in a radio station from part-time scum, sales, DJ, News Director, Production Director, Managing Editor, Digital Guru, all the way to #1 rated Morning Show Host and Program Director.

I am the Morning Show Host for Eagle Country 104, hold down afternoons on The Peak 92.3, and the Digital Managing Editor for Heart of the Rockies Radio.

I'm a Gen X refugee that fears the day my generation will rule the world. I'm currently stockpiling goods and supplies in Salida, Colorado with my wife Natalie and soon-to-be mad scientist son, Jack.

My name is Terry West: I know the truth about the One Ring, how to gank a demon, The Doctor's name, and the Death Star's only weakness. I am a father, husband, writer, broadcast professional, and Voice Over Talent.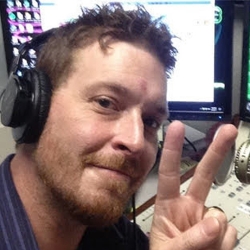 Latest posts by Terry West (see all)