It's been 25 years since Jennifer Aniston scored her breakthrough role on "Friends," but she believes her career is just now getting started.
She told the "New York Times", "I'm entering into what I feel is one of the most creatively fulfilling periods of my life. I've been doing this for 30 years and I feel like it's just about to really bloom."
She's had her ups and downs over the years, but she wants to prove that there's more to her than just being Rachel from "Friends". Jennifer is starring in the upcoming Apple TV series "The Morning Show." She plays a news anchor, whose co-host is fired for sexual misconduct. Steve Carell is the co-host, and it also stars Reese Witherspoon. "The Morning Show" premieres November 1st on Apple TV. 
Anna Faris Banned From New Zealand
How do you get banned from an entire country? Well, if you're actress Anna Faris, you tell the truth.
About 10 years ago, Anna was in New Zealand making the "Yogi Bear" movie. One night after a concert, she was walking back to her hotel when a car full of guys yelled out at her to FLASH THEM. Obviously, she didn't. But then another car went by and the guys yelled something even more disgusting. Sometime later she told this story on "The George Lopez Show".
Then she got a letter from New Zealand's Minister of Tourism, telling her she was no longer welcome in their country. She had officially been kicked out of New Zealand. Being the class act she is, Anna Faris actually wrote them a letter of apology… even after it was their citizens who disrespected her. 
'A Very Brady Renovation' Attracts 3.3 Million Viewers
HGTV paid $3.5 million to buy the "Brady Bunch" house a few years ago, and who knows how much to renovate it to make the inside look exactly like the sets from the show. But apparently it was worth it.
The premiere of "A Very Brady Renovation" attracted 3.3 million viewers… the biggest HGTV audience in over twqo years. That's even more than the series finale of "Fixer Upper" in 2018.
When this is all over, HGTV is keeping the house, possibly for future specials or corporate events. Wow. Seriously? Book your company Christmas party at the Brady Bunch house to ensure you get Marsha… Marsha… Marsha's room!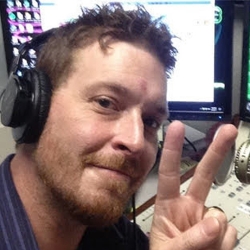 Broadcasting has been my passion for 23 years. I have recorded for radio, television, educational videos, audiobooks, podcasts, video games, apps, documentaries, and Internet videos with clients ranging from Disney, Volkswagen, Buick, Best Buy and Harley Davidson to NBC.

I've held every job in a radio station from part-time scum, sales, DJ, News Director, Production Director, Managing Editor, Digital Guru, all the way to #1 rated Morning Show Host and Program Director.

I am the Morning Show Host for Eagle Country 104, hold down afternoons on The Peak 92.3, and the Digital Managing Editor for Heart of the Rockies Radio.

I'm a Gen X refugee that fears the day my generation will rule the world. I'm currently stockpiling goods and supplies in Salida, Colorado with my wife Natalie and soon-to-be mad scientist son, Jack.

My name is Terry West: I know the truth about the One Ring, how to gank a demon, The Doctor's name, and the Death Star's only weakness. I am a father, husband, writer, broadcast professional, and Voice Over Talent.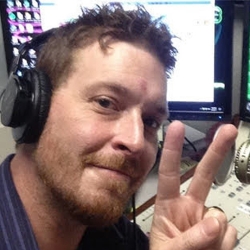 Latest posts by Terry West (see all)