Did anyone else read that headline and automatically start humming "Grandma Got Run Over By A Reindeer"?
Jason Mamoa Was Run Over By A Bulldozer While Protesting
Jason Momoa says he can't start shooting "Aquaman 2" because he, quote, "got run over by a bulldozer" while protesting construction of a giant telescope on land considered sacred to native Hawaiians. 
Momoa has been protesting on the highest point on the state of Hawaii, Mauna Kea for weeks in an effort to stop the major construction for the Thirty Meter Telescope (TMT), a $1.4 billion scientific project. The Hawaiian volcano top was selected as site of the telescope in 2009. In 2014, protesters disrupted the blessing ceremony, and in 2015 protestors were arrested for blocking the work, causing construction to stop.
Hawaii's Supreme Court has ruled that the construction is legal. 
Weekend Box Office
Leading the weekend box office was "Hobbs & Shaw" for the second week in a row. The film held on quite well in its second weekend, with $25.4 million and a domestic cume that now stands at $108.5 million. Internationally, "Hobbs & Shaw" added another $60.8 million, pushing its global cume to $332 million. "Scary Stories to Tell in the Dark" debuted in second place with a $20.8 million weekend. The Lion King ended up in third place with $20 million. The film's domestic total now stands at $473 million. "Dora and the Lost City of Gold" saw the live-action adaptation of the animated Nickelodeon series debut with an $17 million. Rounding out the top five was "Once Upon a Time in Hollywood," with $11.6 million. The film's domestic total now stands at just over $100 million.
Gaga Helps Heal After Mass Shootings
Lady Gaga is doing her part to help after the recent mass shootings in Dayton and El Paso, announcing on Facebook that she will be partnering with Donors Choose to fund 162 classrooms in the cities. 
"Everyone has the right to laws that make them feel safe in their communities," Gaga said in a statement on Facebook. "I want to channel my confusion, frustration, and fury into hope. Hope that we are there for each other and for ourselves. I'm proud to partner with Donors Choose to fully fund 14 classrooms in Dayton, 125 classrooms in El Paso, and 23 classrooms in Gilroy so they will have access to the support they need to inspire their students to work together and bring their dreams to life." 
The singer also stressed the importance of seeking help in coping with the tragedies, reminding fans that "surviving and recovering from these tragedies also means prioritizing your mental health and checking in on your loved ones.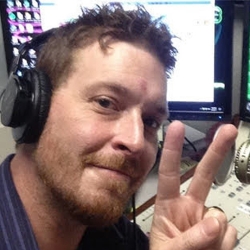 Broadcasting has been my passion for 23 years. I have recorded for radio, television, educational videos, audiobooks, podcasts, video games, apps, documentaries, and Internet videos with clients ranging from Disney, Volkswagen, Buick, Best Buy and Harley Davidson to NBC.

I've held every job in a radio station from part-time scum, sales, DJ, News Director, Production Director, Managing Editor, Digital Guru, all the way to #1 rated Morning Show Host and Program Director.

I am the Morning Show Host for Eagle Country 104, hold down afternoons on The Peak 92.3, and the Digital Managing Editor for Heart of the Rockies Radio.

I'm a Gen X refugee that fears the day my generation will rule the world. I'm currently stockpiling goods and supplies in Salida, Colorado with my wife Natalie and soon-to-be mad scientist son, Jack.

My name is Terry West: I know the truth about the One Ring, how to gank a demon, The Doctor's name, and the Death Star's only weakness. I am a father, husband, writer, broadcast professional, and Voice Over Talent.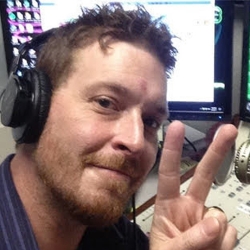 Latest posts by Terry West (see all)