The streaming services have been shelling out big bucks to have the on-demand rights to popular shows. Yesterday we talked about how Netflix paid almost half a billion dollars for "Seinfeld." But when HBO reportedly heard about the deal, they said, "half a billion? We can beat that. Hold my beer." 
The "Hollywood Reporter" reveals that HBO Max paid, quote, "billions " for the exclusive streaming rights to all 12 seasons of "The Big Bang Theory" for five years. The exact amount hasn't been announced yet. 
HBO must have some deep pockets. Earlier this year, HBO Max paid $425 million over five years (that's $85 million per year) to steal "Friends" from Netflix. HBO Max will debut sometime next spring. 
NBC Unveils Their New Streaming Service
And yet another streaming service is on the way. Yesterday, NBC Universal announced theirs will be called 'Peacock,' and it'll launch in April. And they already have a high-profile show: A "Saved By the Bell" revival. NBC is officially working with Mario Lopez and Elizabeth Berkley on the new show… and other cast members are in talks to return. 
If that's not big enough, NBC is reportedly having talks about possibly re-booting "The Office," but there's nothing definitive in motion yet. Some of NBC's other Peacock programming will include a new "Battlestar Galactica" show, unscripted content from Jimmy Fallon, Seth Meyers, and Lorne Michaels, and a revival of "Punky Brewster". Peacock will also be the EXCLUSIVE home of "Parks and Recreation". 
Aykroyd Back For 'Ghostbusters' Sequel
Dan Aykroyd is suiting up to return to the most iconic franchise of his career. The 67-year-old actor confirmed he's signed on to star in the new "Ghostbusters" sequel, which will serve as a follow-up to the 1984 original. 
Sigourney Weaver previously shared she would also be appearing and teased the return of Bill Murray as well. Weaver, Murray and Aykroyd starred alongside Harold Ramis, Rick Moranis and Ernie Hudson in "Ghostbusters" and its 1989 sequel "Ghostbusters II." 
The new "Ghostbusters" is slated to open in 2020, and is "set in the world that was saved decades previously by the proton pack-wearing working stiffs in the original 1984 movie."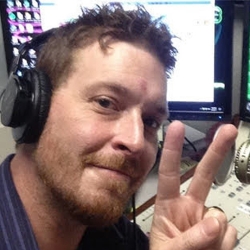 Broadcasting has been my passion for 23 years. I have recorded for radio, television, educational videos, audiobooks, podcasts, video games, apps, documentaries, and Internet videos with clients ranging from Disney, Volkswagen, Buick, Best Buy and Harley Davidson to NBC.

I've held every job in a radio station from part-time scum, sales, DJ, News Director, Production Director, Managing Editor, Digital Guru, all the way to #1 rated Morning Show Host and Program Director.

I am the Morning Show Host for Eagle Country 104, hold down afternoons on The Peak 92.3, and the Digital Managing Editor for Heart of the Rockies Radio.

I'm a Gen X refugee that fears the day my generation will rule the world. I'm currently stockpiling goods and supplies in Salida, Colorado with my wife Natalie and soon-to-be mad scientist son, Jack.

My name is Terry West: I know the truth about the One Ring, how to gank a demon, The Doctor's name, and the Death Star's only weakness. I am a father, husband, writer, broadcast professional, and Voice Over Talent.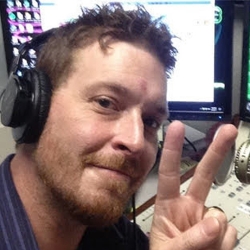 Latest posts by Terry West (see all)