Today is the 57th anniversary of Spider-Man's Marvel Comics debut, and actor Jason Mamoa doesn't care if you think he has a "Dad Bod."
Happy Birthday Spidey!
Happy Spider-Man Day! Marvel's wall crawler debuted 57 years ago in the August 1962 issue of 'Amazing Fantasy.' Despite being worth billions today, Spidey was far from a sure thing back then.
Marvel had already cancelled the 'Amazing Fantasy' comic book series and they didn't have a story for issue number 15. So, writer Stan Lee pitched the idea of a young superhero with the abilities of a spider, and Marvel said, "eh, why not? We're cancelling the book anyway." Stan Lee first took his new hero to legendary artist Jack Kirby to design the suit, but Lee wasn't happy with the look, calling it "Captain America with cobwebs." With the publication date nearing, Stan asked artist Steve Ditko to take a shot at creating Spider-Man's look, and the rest, as they say, is history. "
Amazing Fantasy" number 15 became one of Marvel's best-selling comics to date, and Spider-Man was given his own series six months later in March of 1963. Happy 57th birthday to the Amazing Spider-Man!
Jason Mamoa Doesn't Care What You Think About His Body
Even the chiseled god Jason Mamoa isn't safe from body-shamers. Despite the firestorm surrounding Jason Momoa's "dad bod," the Aquaman actor was blissfully ignorant to the controversy.
Momoa hadn't noticed, because he's been busy with a month-long 40th birthday celebration featuring a Guinness birthday cake in the shape of Aquaman. When asked about the comments, Momoa admitted he wasn't bothered at all, then patted his stomach and laughed about his "dad bod."
In case you're wondering, Mamoa's "dad bod" photo was originally shared by US Weekly in July and quickly drew criticism from commenters, asking what happened to Momoa's ripped physique.
Spoiler alert: chiseled abs come from flexing. Not walking around on the beach living life. And if Jason Mamoa does have a "Dad Bod," I'll take two.
Woodstock 50 Has Been Cancelled
And for those of you planning on attending Woodstock this summer… I have bad news. Woodstock 50 has officially been cancelled.
The festival, created to celebrate the 50th anniversary of the original Woodstock, had been scheduled for August 16th through 18th. Earlier this week Miley Cyrus announced that she had pulled out of the festival, joining the the Lumineers and original Woodstock performers Santana, John Sebastian and Joe McDonald. Headliners Jay-Z and John Fogerty also confirmed that they will not be performing.
The original Woodstock was held in 1969 and attracted an audience of more than 400,000. Rolling Stone called Woodstock one of the moments that changed the history of Rock and Roll forever.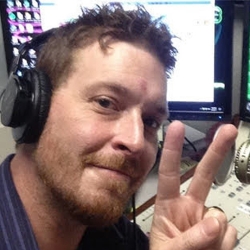 Broadcasting has been my passion for 23 years. I have recorded for radio, television, educational videos, audiobooks, podcasts, video games, apps, documentaries, and Internet videos with clients ranging from Disney, Volkswagen, Buick, Best Buy and Harley Davidson to NBC.

I've held every job in a radio station from part-time scum, sales, DJ, News Director, Production Director, Managing Editor, Digital Guru, all the way to #1 rated Morning Show Host and Program Director.

I am the Morning Show Host for Eagle Country 104, hold down afternoons on The Peak 92.3, and the Digital Managing Editor for Heart of the Rockies Radio.

I'm a Gen X refugee that fears the day my generation will rule the world. I'm currently stockpiling goods and supplies in Salida, Colorado with my wife Natalie and soon-to-be mad scientist son, Jack.

My name is Terry West: I know the truth about the One Ring, how to gank a demon, The Doctor's name, and the Death Star's only weakness. I am a father, husband, writer, broadcast professional, and Voice Over Talent.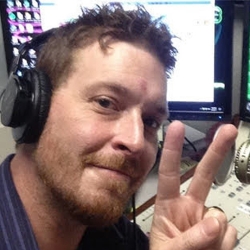 Latest posts by Terry West (see all)