Gwyneth Paltrow and Brad Falchuk have been married for a year and have finally decided to move in together.
Gwyneth Paltrow & Brad Falchuk Are Finally Moving In Together
Gwyneth Paltrow and Brad Falchuk got married last September. But two months ago, she revealed that they still weren't living together full time. Well, that's about to change. Gwyneth told "InStyle" magazine, quote, "Married life has been really good. We're moving in together this month. I really like being married. It's fun." Wait, so you can be married and not live together? Game changer.
Disney+ Streaming Deal
Let's be honest: You were already more than prepared to pay $6.99 a month for Disney+. So was I. They had us. There was virtually no incentive for Disney to sweeten the deal. But they just did. Yesterday, they announced that they'll bundle Disney+, Hulu, and ESPN+ for a grand total of $12.99 a month. FYI, you're getting the version of Hulu with advertisements, which is normally $5.99 a month. ESPN+ is regularly $4.99 a month. So, if you take the deal, you're paying five bucks less per month than if you paid for all three separately. Now, you CAN get Disney+ for $69.99 a year if you pay all at once, but that averages out to about $5.80 a month… so, it's still cheaper to get the bundle IF you want all three services.
PETA Wants 'The Tonight Show' Investigated
The "New York Post" says PETA wants the Health Department to investigate "The Tonight Show" but not because of the frat party games they're always playing on the show. PETA claims "The Tonight Show" is "improperly allowing celebrities to play with animals," which MAY be true… although it's something they've been doing for like 40 years. The Department of Health is reviewing PETA's allegations. No one from the "Tonight Show" has commented, but a source says, quote, "The safety of animals is important to everyone, and we take all necessary precautions." PETA needs to get a hobby. They're stretching on this one.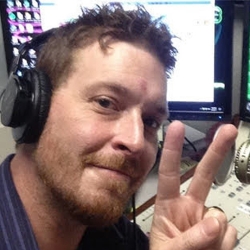 Broadcasting has been my passion for 23 years. I have recorded for radio, television, educational videos, audiobooks, podcasts, video games, apps, documentaries, and Internet videos with clients ranging from Disney, Volkswagen, Buick, Best Buy and Harley Davidson to NBC.

I've held every job in a radio station from part-time scum, sales, DJ, News Director, Production Director, Managing Editor, Digital Guru, all the way to #1 rated Morning Show Host and Program Director.

I am the Morning Show Host for Eagle Country 104, hold down afternoons on The Peak 92.3, and the Digital Managing Editor for Heart of the Rockies Radio.

I'm a Gen X refugee that fears the day my generation will rule the world. I'm currently stockpiling goods and supplies in Salida, Colorado with my wife Natalie and soon-to-be mad scientist son, Jack.

My name is Terry West: I know the truth about the One Ring, how to gank a demon, The Doctor's name, and the Death Star's only weakness. I am a father, husband, writer, broadcast professional, and Voice Over Talent.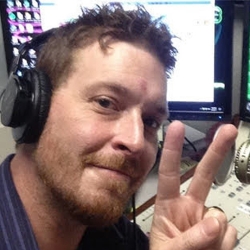 Latest posts by Terry West (see all)