After the messy divorce between Sony and Marvel earlier this week, disgruntled fans have started a petition aimed to keep Spider-Man in Marvel Cinematic Universe. 
"After the news that Sony walked away from their deal with Disney, I cannot in good faith stand by while Spider-man and his fans around the world become collateral damage," Nate Phillips, wrote on his Change.org petition. "Spider-man in the MCU has brought some of the best moments in modern cinema history. Sony you must let go of this property or renegotiate with Disney to keep fans happy." The petition asks fans to boycott Sony until this matter is properly resolved.
As of today, the petition had already garnered more than 110,000 signatures out of its 150,000 goal. 
Sony has owned the film rights to Spider-Man (and related characters like Venom) since 1998. Tom Holland's version of the superhero was introduced in 2016's "Captain America: Civil War" and made possible by a deal Sony and Marvel reached in 2015.
Taylor Swift Has A Plan To Reclaim The Rights to Her Older Songs
Earlier this year, Producer Scooter Braun acquired the rights to Taylor Swift's songs when he purchased her old label Big Machine Records… but Taylor has a plan to get back at Scooter. She's going to re-record all her old songs so that she owns the masters.
Unfortunately, her plan is flawed. 
Industry sources say that every label has a clause preventing artists from re-recording on another label and marketing the new versions. And while that clause usually has an expiration date, the label would have another clause preventing Taylor from copying her originals, meaning the new versions would have to be different. 
So, if anyone wanted to license "Shake It Off" for a movie, a TV show, or a commercial, odds are they're gonna go for the classic version, which belongs to Scooter.
Johnny Depp Sued Over Alleged Assault
Johnny Depp's legal woes continue. Earlier this year, Gregg "Rocky" Brooks sued Depp, accusing him of punching him on the set of the upcoming film "City of Lies." 
Brooks, the location manager on the film, claimed he had to halt filming due to permit limits, but Johnny Depp didn't take the news so well and punched Brooks twice in the ribs. Brooks was fired three days later. Now the crew member is suing Johnny Depp for assault, believing he is owed in excess of $70,000 for the alleged incident.
Johnny Depp denies all allegations of wrongdoing in the lawsuit and says his alleged actions were done in self-defense because the crew member was "maliciously acting out" and Depp feared for his safety.
The case is ongoing.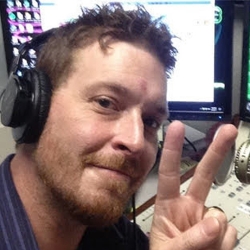 Broadcasting has been my passion for 23 years. I have recorded for radio, television, educational videos, audiobooks, podcasts, video games, apps, documentaries, and Internet videos with clients ranging from Disney, Volkswagen, Buick, Best Buy and Harley Davidson to NBC.

I've held every job in a radio station from part-time scum, sales, DJ, News Director, Production Director, Managing Editor, Digital Guru, all the way to #1 rated Morning Show Host and Program Director.

I am the Morning Show Host for Eagle Country 104, hold down afternoons on The Peak 92.3, and the Digital Managing Editor for Heart of the Rockies Radio.

I'm a Gen X refugee that fears the day my generation will rule the world. I'm currently stockpiling goods and supplies in Salida, Colorado with my wife Natalie and soon-to-be mad scientist son, Jack.

My name is Terry West: I know the truth about the One Ring, how to gank a demon, The Doctor's name, and the Death Star's only weakness. I am a father, husband, writer, broadcast professional, and Voice Over Talent.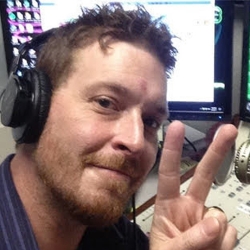 Latest posts by Terry West (see all)