Forbes released their annual list of the highest-paid actors in the world this year and Dwayne "The Rock" Johnson crashed the top spot. Johnson, who's currently starring in the "Fast and Furious" spin-off "Hobbs and Shaw," earned $89.4 million between June of 2018 and June of 2019. The Rock moved up from second place last year while actually earning less. In 2018, The Rock made a whopping $124 million. 
"Avengers: Endgame" star Chris Hemsworth came in second this year with $76.4 million. He's one of five actors from the Marvel Cinematic Universe to also make the list including Iron Man star Robert Downey Jr. Downey Jr landed in third with $66 million, barely edging out Indian actor Akshay Kumar who earned a respectable $65 million. 
Legendary martial artist Jackie Chan rounded out the top five highest-paid actors list with $58 million.  
Pink Proposes Internet Challenge
For some reason, it seems like the Internet trolls are especially rough on pop star Pink… and so she's always engaged in some sort of digital beef. 
Now, she's issued a challenge to all the jerks on social media: Try to go a single day without being mean. In an Instagram post, she said, quote, "I'd like to propose a worldwide Internet challenge: Go ONE day without criticizing someone online. Let's call it the MISS ME WITH THE B.S. CHALLENGE. If it feels good, hey, why not go TWO DAYS. But let's start with one for the overzealous out there."
Pink's husband, Carey Hart, added, "I think it's a long shot, but I'm optimistic!" 
Taylor Swift Could Have Record-Setting Album Sales
Album sales might seem like a relic of the past, but some artists can still generate them in the age of streaming. Taylor Swift is one of them. 
Her new album "Lover" doesn't come out until tomorrow, and it's already pre-sold nearly a million copies worldwide. Taylor Swift's previous album, 2017's "Reputation," was the last album to sell a million copies in the US in its opening week, and all eyes are on "Lover" — her first release since signing with Republic — to reveal whether that's still an attainable goal this late in the streaming era. 
We'll find out when Taylor Swift's new album "Lover" drops tomorrow.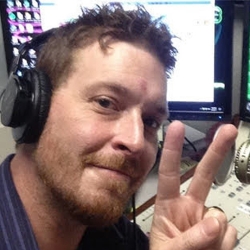 Broadcasting has been my passion for 23 years. I have recorded for radio, television, educational videos, audiobooks, podcasts, video games, apps, documentaries, and Internet videos with clients ranging from Disney, Volkswagen, Buick, Best Buy and Harley Davidson to NBC.

I've held every job in a radio station from part-time scum, sales, DJ, News Director, Production Director, Managing Editor, Digital Guru, all the way to #1 rated Morning Show Host and Program Director.

I am the Morning Show Host for Eagle Country 104, hold down afternoons on The Peak 92.3, and the Digital Managing Editor for Heart of the Rockies Radio.

I'm a Gen X refugee that fears the day my generation will rule the world. I'm currently stockpiling goods and supplies in Salida, Colorado with my wife Natalie and soon-to-be mad scientist son, Jack.

My name is Terry West: I know the truth about the One Ring, how to gank a demon, The Doctor's name, and the Death Star's only weakness. I am a father, husband, writer, broadcast professional, and Voice Over Talent.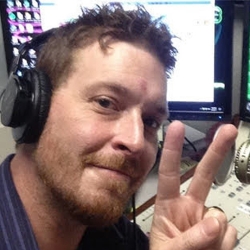 Latest posts by Terry West (see all)