Dog the Bounty Hunter wants the person who stole his late wife's bounty hunting gear to turn themselves in, and pop star Camila Cabello blasts body shamers.
Weekend Box Office Results
"Hobbs & Shaw" is off and running at the box office, taking No. 1 over the weekend with $60.8 million opening weekend. While that's much lower than the $98 million opening for "The Fate of the Furious," this spinoff has already earned $180 million globally. Disney's
"The Lion King" pounced on second as it passes $400 million domestically with a $38.2 million fourth weekend, bringing its global total to $1.19 billion.
"Once Upon a Time…in Hollywood," fell to third with a $20 million second weekend total.
"Spider-Man: Far From Home" was fourth with $7.8 million in its fifth weekend for a domestic total of $360.3 million, and "Toy Story 4" completed the top 5 with $7.2 million, bringing its domestic total to $410 million and $959 million globally. 
Dog The Bounty Hunter Prepares To Release The Hounds
Dog the Bounty Hunter star Duane Chapman has called on the person who broke into a Colorado business he owns and stole items belonging to his late wife to turn himself in.
Chapman told reporters Friday that he'll ask police not to press charges if the person surrenders. 'The guy has 48 hours to call me and ask for forgiveness,' Chapman said. Chapman spoke outside his damaged storefront as police released surveillance video of a man suspected in Monday night's burglary on a busy street that borders Denver.
Chapman said the stolen items included the bounty hunting gear of his late wife, Beth Chapman, who died in June after battling cancer.   
Camila Cabello Blasts Body Shamers
After experiencing a recent slew of online negativity surrounding her figure, the "Havana" singer Camila Cabello blasted body critics in a powerful new post on social media for the sake of other young women.
The 22-year-old shared her message via Instagram Saturday, explained that she avoids social media in general, but happened to be on it searching for a photo to post in celebration of the two-year anniversary of her hit song. That's when she discovered people 'body shaming" her.
She pointed out that the saddest part of "young girls growing up in an airbrushed world is that they're seeking perfection that's not real."
"They're constantly seeing photoshopped, edited pictures and they think that's norm," Cabello shared. "Girls, cellulite is normal. It's beautiful and natural."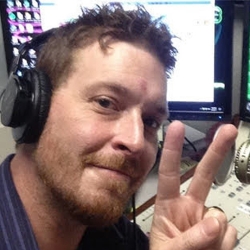 Broadcasting has been my passion for 23 years. I have recorded for radio, television, educational videos, audiobooks, podcasts, video games, apps, documentaries, and Internet videos with clients ranging from Disney, Volkswagen, Buick, Best Buy and Harley Davidson to NBC.

I've held every job in a radio station from part-time scum, sales, DJ, News Director, Production Director, Managing Editor, Digital Guru, all the way to #1 rated Morning Show Host and Program Director.

I am the Morning Show Host for Eagle Country 104, hold down afternoons on The Peak 92.3, and the Digital Managing Editor for Heart of the Rockies Radio.

I'm a Gen X refugee that fears the day my generation will rule the world. I'm currently stockpiling goods and supplies in Salida, Colorado with my wife Natalie and soon-to-be mad scientist son, Jack.

My name is Terry West: I know the truth about the One Ring, how to gank a demon, The Doctor's name, and the Death Star's only weakness. I am a father, husband, writer, broadcast professional, and Voice Over Talent.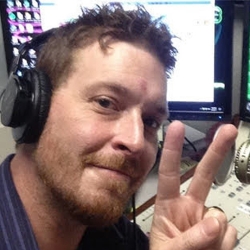 Latest posts by Terry West (see all)