Join me today in Buena Vista for "DJ In The Air!" We'll be raising money for the BV Fire Department. I'll be a boom truck starting at noon and the only way to get me down is by donating. I'll have special giveaways during the event for those who donate including tickets to see country star Suzy Bogguss live in concert! 

There are a lot of 4th of July events going on around Buena Vista (and the valley) as well. Kick off your 4th of July with the Optimist Club Pancake Breakfast from 7 am to 9:30 am at Columbine Park. 
The annual July 4th Parade begins at 10 am.
The kids bike and pet decorating contest is at 11 am. 
Art in the Park, live music, and kids games can all be found at McPhelemy Park during the day. 
The American Legion Fireworks will be shot off from the Rodeo Grounds at dusk.

I hope to see you today in Buena Vista today from noon until 5pm for DJ In The Air as we raise money for the Buena Vista Fire Department. Happy 4th of July!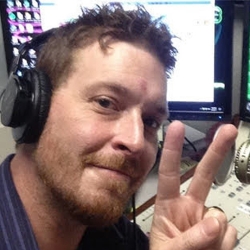 Broadcasting has been my passion for 23 years. I have recorded for radio, television, educational videos, audiobooks, podcasts, video games, apps, documentaries, and Internet videos with clients ranging from Disney, Volkswagen, Buick, Best Buy and Harley Davidson to NBC.

I've held every job in a radio station from part-time scum, sales, DJ, News Director, Production Director, Managing Editor, Digital Guru, all the way to #1 rated Morning Show Host and Program Director.

I am the Morning Show Host for Eagle Country 104, hold down afternoons on The Peak 92.3, and the Digital Managing Editor for Heart of the Rockies Radio.

I'm a Gen X refugee that fears the day my generation will rule the world. I'm currently stockpiling goods and supplies in Salida, Colorado with my wife Natalie and soon-to-be mad scientist son, Jack.

My name is Terry West: I know the truth about the One Ring, how to gank a demon, The Doctor's name, and the Death Star's only weakness. I am a father, husband, writer, broadcast professional, and Voice Over Talent.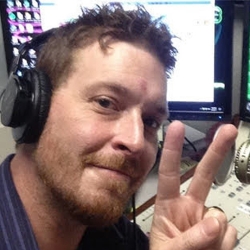 Latest posts by Terry West (see all)