Disney just broke its own global box office record, Quentin Tarantino has the biggest opening of his career, and Jessica Alba's Twitter feed was hacked.
Tarantino's Best Opening Ever
Quentin Tarantino's "Once Upon A Time In Hollywood" has gotten off to a good start at the box office, earning an estimated $40.4 million in its opening weekend, taking the No. 2 spot on this weekend's charts behind Disney's "The Lion King." Tarantino's latest film now stands as the best opening weekend of his career. Reception for the film has been mostly positive, with an 85% score from critics on Rotten Tomatoes and a B on CinemaScore.  
Disney Breaks Global Box Office Record
The 2019 box office was predicted to be a year of Disney domination, and that has proven to be all too true as the studio has broken the all-time annual global box office record in just seven months thanks to Marvel films like "Avengers: Endgame" and its latest release, "The Lion King." 
The previous record had also been set by Disney back in 2016, the year where Disney truly began to show off the power it had accumulated through its acquisition of several major franchises. Films like Lucasfilm's "Star Wars: The Force Awakens" and Marvel's "Captain America: Civil War" combined for the first ever $3 billion domestic year and a global annual total of $7.61 billion worldwide. But in 2019, Disney has blown that total away in just seven months. 
And with movies like "Frozen II" and "Star Wars: The Rise of Skywalker" coming this fall, Disney's box office domination is sure to grow even bigger.  
Jessica Alba's Twitter Feed Hacked
A hacker who gained access to Jessica Alba's Twitter account posted offensive tweets to the star's nine million followers yesterday. The tweets, which are too inappropriate to repeat, started early on Sunday morning and continued, staying live on the 38-year-old's feed for several hours before they were removed. Although the tweets have been taken down, there has been no official comment from Jessica Alba.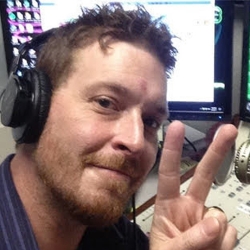 Broadcasting has been my passion for 23 years. I have recorded for radio, television, educational videos, audiobooks, podcasts, video games, apps, documentaries, and Internet videos with clients ranging from Disney, Volkswagen, Buick, Best Buy and Harley Davidson to NBC.

I've held every job in a radio station from part-time scum, sales, DJ, News Director, Production Director, Managing Editor, Digital Guru, all the way to #1 rated Morning Show Host and Program Director.

I am the Morning Show Host for Eagle Country 104, hold down afternoons on The Peak 92.3, and the Digital Managing Editor for Heart of the Rockies Radio.

I'm a Gen X refugee that fears the day my generation will rule the world. I'm currently stockpiling goods and supplies in Salida, Colorado with my wife Natalie and soon-to-be mad scientist son, Jack.

My name is Terry West: I know the truth about the One Ring, how to gank a demon, The Doctor's name, and the Death Star's only weakness. I am a father, husband, writer, broadcast professional, and Voice Over Talent.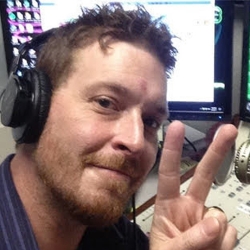 Latest posts by Terry West (see all)