Dale Earnhardt Jr and his family were involved in a plane crash, and opera singer Placido Domingo accused of "sexual misconduct."
Dale Earnhardt Jr. Involved In Plane Crash
Dale Earnhardt Jr. And his family were involved in a plane crash yesterday. Dale, his wife Amy, and their 15-year-old daughter were on one of those smaller Cessna aircraft when it rolled off the end of a runway in Tennessee and caught fire.
Amazingly, there were no serious injuries. Dale's sister Kelley issued a statement saying, quote, "Everyone is safe and has been taken to the hospital for further evaluation."
Earnhardt retired from racing in 2017 and is an analyst for NBC. He was scheduled to cover Saturday night's Cup Series event in Bristol, Tennessee, but NBC says he's taking the weekend off to be with his family. 
Opera Star Placido Domingo Accused of Sexual Misconduct
It seems like it's been a minute since a high-profile celebrity has been accused of sexual misconduct, but yesterday, nine women accused opera star Placido Domingo of just that. 
The allegations were uncovered by the Associated Press. They span three decades and were made by eight singers and one dancer. About three dozen people who worked with Domingo told the AP that they witnessed him engage in, quote, "inappropriate behavior." 
Placido Domingo has been the director of the Los Angeles Opera since 2003, and they say they're investigating. Domingo denies any wrong doing. 
Halsey Kicked The Habit
Halsey has been smoking for 10 years… and she's only 24. That means she started lighting up when she was 14 years old! But I'm happy to report that she finally kicked the habit.
She Tweeted yesterday, "I successfully quit nicotine a few weeks ago after smoking for ten years. I gained a lot of weight and probably lost some friends forever because I was being a NUT. But I'm so happy I did it and I feel good."
Her Tweet got some love from Kelly Clarkson, who said, quote, "I don't even know you and I'm proud of you! That's amazing! You're too cool, talented, and inspiring for you to shave years off your beautiful life girl."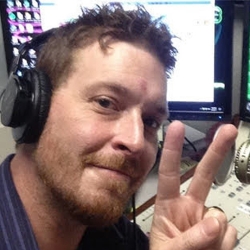 Broadcasting has been my passion for 23 years. I have recorded for radio, television, educational videos, audiobooks, podcasts, video games, apps, documentaries, and Internet videos with clients ranging from Disney, Volkswagen, Buick, Best Buy and Harley Davidson to NBC.

I've held every job in a radio station from part-time scum, sales, DJ, News Director, Production Director, Managing Editor, Digital Guru, all the way to #1 rated Morning Show Host and Program Director.

I am the Morning Show Host for Eagle Country 104, hold down afternoons on The Peak 92.3, and the Digital Managing Editor for Heart of the Rockies Radio.

I'm a Gen X refugee that fears the day my generation will rule the world. I'm currently stockpiling goods and supplies in Salida, Colorado with my wife Natalie and soon-to-be mad scientist son, Jack.

My name is Terry West: I know the truth about the One Ring, how to gank a demon, The Doctor's name, and the Death Star's only weakness. I am a father, husband, writer, broadcast professional, and Voice Over Talent.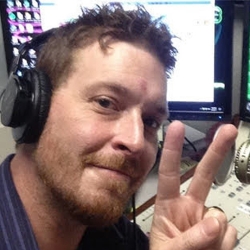 Latest posts by Terry West (see all)