If you fail your driving test dozens of times, the lesson is "I shouldn't be driving," not "how can I cheat the test?"
There's a 31-year-old guy named Sujon Miah in Gloucester, England. He's failed his driving test 27 times.
So, earlier this year, he hired two guys who kinda looked like him. He paid one of them $650 to take his written test for him, and he paid the other one $650 to take the actual road test for him.
The guy who took the road test pulled off the scam and passed, but, the guy Sujon hired to take the written test didn't quite look enough like him. So, the staff at the testing center figured out he was a fake and called the cops.
Sujon was arrested for making or supplying articles for use in fraud, and he was just given a 14-month suspended sentence and 200 hours of community service. 
And, obviously, he still doesn't have a driver's license. 
There's no word on whether his accomplices faced any charges.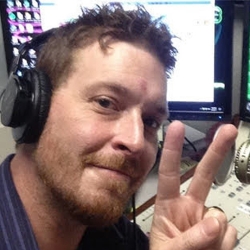 Broadcasting has been my passion for 23 years. I have recorded for radio, television, educational videos, audiobooks, podcasts, video games, apps, documentaries, and Internet videos with clients ranging from Disney, Volkswagen, Buick, Best Buy and Harley Davidson to NBC.

I've held every job in a radio station from part-time scum, sales, DJ, News Director, Production Director, Managing Editor, Digital Guru, all the way to #1 rated Morning Show Host and Program Director.

I am the Morning Show Host for Eagle Country 104, hold down afternoons on The Peak 92.3, and the Digital Managing Editor for Heart of the Rockies Radio.

I'm a Gen X refugee that fears the day my generation will rule the world. I'm currently stockpiling goods and supplies in Salida, Colorado with my wife Natalie and soon-to-be mad scientist son, Jack.

My name is Terry West: I know the truth about the One Ring, how to gank a demon, The Doctor's name, and the Death Star's only weakness. I am a father, husband, writer, broadcast professional, and Voice Over Talent.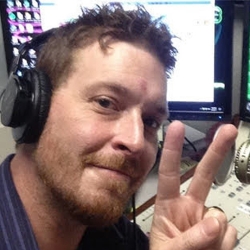 Latest posts by Terry West (see all)