It's Captain America VS 'Fox Nation' host Tomi Lahren on Twitter, and Confederate Railroad refuses to be derailed.
Captain America VS Tomi Lahren
"Avengers" actor Chris Evans slammed "Fox Nation" host Tomi Lahren on Twitter after she posted a controversial tweet saying: "If you traipse your kid 2,000 miles in dangerous conditions, you're not only a criminal, you're a bad parent." She didn't actually say "bad parent," but I can't repeat what she said on the radio.
Chris Evans replied, saying Lahrens' "complete lack of sympathy, respect, and general awareness" was "astonishing." The Captain America actor added, "I would carry my kid through fire if it meant escaping hell."
Lahren's tweet comes at a time of intense focus on the US/Mexico border, with many decrying the treatment of immigrants.
'13 Reasons Why' Renewed For Season 4
"13 Reasons Why" has been renewed for Season 4 at Netflix, which will also be the show's final season. Season 4 is currently in production and will feature the core cast's graduation from Liberty High. In addition, Season 3 of the controversial series will debut on Aug. 23 and will consist of 13 episodes. Season 3 will pick up eight months after the events of the previous season.
Season 3 will focus on the aftermath of a tumultuous Homecoming game that culminates in the disappearance of a football player. As one teen finds himself under police scrutiny, it's up to a shrewd outsider to steer the group through an investigation that threatens to lay bare everyone's deepest secrets. According to an individual with knowledge of the plot, there will be no suicide in Season 3.
Confederate Railroad Refuses To Be Derailed
Despite being dropped from two shows last month, the country-rock group Confederate Railroad is standing their ground.
"The name our band isn't going to change," lead singer Danny Shirley said in a statement to Fox News. Confederate Railroad was dropped from the Ulster County Fair in New York and the Illinois' State Fair in August.
By the way, the band took inspiration for their name from a locomotive called "the General," which was overtaken in Georgia amid the Civil War. It is now an attraction in Kennesaw, Georgia, where singer Danny Shirley was living when he was signed to a record label.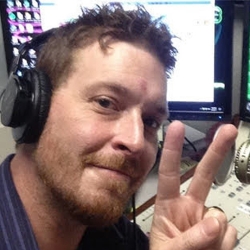 Broadcasting has been my passion for 23 years. I have recorded for radio, television, educational videos, audiobooks, podcasts, video games, apps, documentaries, and Internet videos with clients ranging from Disney, Volkswagen, Buick, Best Buy and Harley Davidson to NBC.

I've held every job in a radio station from part-time scum, sales, DJ, News Director, Production Director, Managing Editor, Digital Guru, all the way to #1 rated Morning Show Host and Program Director.

I am the Morning Show Host for Eagle Country 104, hold down afternoons on The Peak 92.3, and the Digital Managing Editor for Heart of the Rockies Radio.

I'm a Gen X refugee that fears the day my generation will rule the world. I'm currently stockpiling goods and supplies in Salida, Colorado with my wife Natalie and soon-to-be mad scientist son, Jack.

My name is Terry West: I know the truth about the One Ring, how to gank a demon, The Doctor's name, and the Death Star's only weakness. I am a father, husband, writer, broadcast professional, and Voice Over Talent.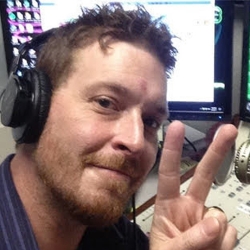 Latest posts by Terry West (see all)