Hailstones that were easily bigger than a grapefruit pounded Colorado earlier this week and might have set a state record.
The gigantic hailstones landed near Bethune on Tuesday afternoon (August 13, 2019) and averaged 5 inches in diameter or more.
They were some of the biggest ever seen in the state. According to Colorado State University, the largest hailstone ever recorded in Colorado was a whopping 4.5 inches in diameter.
@NWSBoulder @NWSGoodland I am verifying what looks to be a record setting hailstone for #cowx Am told this fell near Bethune this afternoon. Would easily beat the 4.5" record… Given the way the radar looked, I wouldn't be surprised. Stay tuned! pic.twitter.com/LiUazILn6r

— Brian Bledsoe (@BrianBledsoe) August 13, 2019
If verified, it would be the largest hailstone ever recorded in the state. The Colorado Climate Center is currently working with the National Weather Service of Goodland to determine the actual size of the hailstones.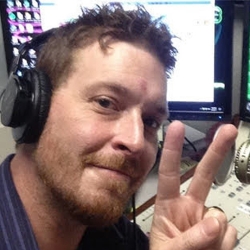 Broadcasting has been my passion for 23 years. I have recorded for radio, television, educational videos, audiobooks, podcasts, video games, apps, documentaries, and Internet videos with clients ranging from Disney, Volkswagen, Buick, Best Buy and Harley Davidson to NBC.

I've held every job in a radio station from part-time scum, sales, DJ, News Director, Production Director, Managing Editor, Digital Guru, all the way to #1 rated Morning Show Host and Program Director.

I am the Morning Show Host for Eagle Country 104, hold down afternoons on The Peak 92.3, and the Digital Managing Editor for Heart of the Rockies Radio.

I'm a Gen X refugee that fears the day my generation will rule the world. I'm currently stockpiling goods and supplies in Salida, Colorado with my wife Natalie and soon-to-be mad scientist son, Jack.

My name is Terry West: I know the truth about the One Ring, how to gank a demon, The Doctor's name, and the Death Star's only weakness. I am a father, husband, writer, broadcast professional, and Voice Over Talent.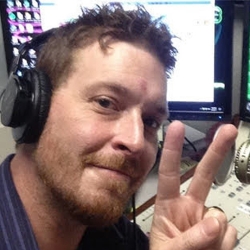 Latest posts by Terry West (see all)