Sixteen years later, Will Smith and Martin Lawrence have finally copped another case. The duo are back together in the first trailer for "Bad Boys for Life," the long-awaited third installment of their action-packed buddy franchise. As evidenced by the new trailer, the years haven't changed the banter and relationship between playboy Mike Lowrey, played by Will Smith, and family man Marcus Burnett, played by Martin Lawrence, who work together "one last time" when a revenge-seeking bad guy comes looking for them. Bad Boys for Life hits theaters January 17th. 
Deadpool's Ryan Reynolds Donates $2 Million to Charities
Blake Lively and Ryan Reynolds are spreading their wealth to organizations close to their heart. The couple donated $2 million on Wednesday toward the NAACP Legal Defense and Educational Fund as well as the Young Center for Immigrant Children's Rights. Each organization will receive a gift of $1 million each. This isn't the first time the two have pledged their support to organizations. The Deadpool star has given his support to Cancer fighting organizations and the Michael J. Fox Foundation, where he also sits on the board of directors. Reynolds has collaborated with the Make-A-Wish Foundation to bring kids onto his film sets for meet and greets.
Hawkeye Shuts Down App Because of 'Trolls'
Jeremy Renner announced Wednesday that the Jeremy Renner app — a hub for fans to get together, watch exclusive content and enter contests to win prizes, such as original music, photographs and access to behind-the-scenes livestreams of the actor — is shutting down. In a message tweeted from the app's official account, the Avengers actor wrote, "The App has jumped the shark, literally. Due to clever individuals who were able to manipulate ways to impersonate me and others within the app I have asked the company that runs this app to shut it down immediately. My sincere apologies for this not to have turned out the way it was intended." Renner concluded the statement by saying, "What was supposed to be a place for fans to connect with each other has turned into a place that is everything I detest and can't or won't condone."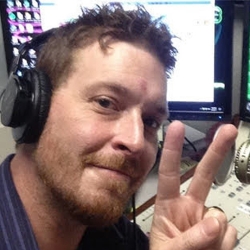 Broadcasting has been my passion for 23 years. I have recorded for radio, television, educational videos, audiobooks, podcasts, video games, apps, documentaries, and Internet videos with clients ranging from Disney, Volkswagen, Buick, Best Buy and Harley Davidson to NBC.

I've held every job in a radio station from part-time scum, sales, DJ, News Director, Production Director, Managing Editor, Digital Guru, all the way to #1 rated Morning Show Host and Program Director.

I am the Morning Show Host for Eagle Country 104, hold down afternoons on The Peak 92.3, and the Digital Managing Editor for Heart of the Rockies Radio.

I'm a Gen X refugee that fears the day my generation will rule the world. I'm currently stockpiling goods and supplies in Salida, Colorado with my wife Natalie and soon-to-be mad scientist son, Jack.

My name is Terry West: I know the truth about the One Ring, how to gank a demon, The Doctor's name, and the Death Star's only weakness. I am a father, husband, writer, broadcast professional, and Voice Over Talent.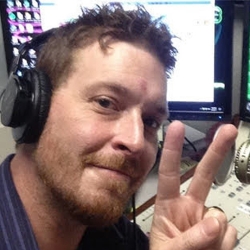 Latest posts by Terry West (see all)