"Angel Has Fallen" has joined "Good Boys" and "Scary Stories to Tell in the Dark" in the recent series of August films that have earned modest but better-than-expected opening weekends. The third film in Gerard Butler's "Fallen" series has earned $21.2 million, nearly matching the $21.6 million opening earned by "London Has Fallen" in March 2016. Like "London Has Fallen," "Angel" was a dud with critics and a hit with audiences, earning a 39% Rotten Tomatoes score and an A- in CinemaScore audience polls. 
Taking second at the weekend box office was the R-rated comedy "Good Boys" with an estimated $11.75 million. In third is one of the other new releases, "Overcomer." The inspirational sports film earned $8.2 million. "The Lion King" held on to fourth place with $8.2 million, while "Hobbs & Shaw" earned $8.1 million to round out the top five. The spinff now has a domestic total of $147 million. 
Spidey Finally Comments on Marvel/Sony Split
Tom Holland is keeping his spirits up amid news that Spider-Man is leaving the Marvel Cinematic Universe. The "Spider-Man: Far From Home" star took the stage Saturday to promote his upcoming animated film, Pixar's "Onward," at D23 Expo in Anaheim, California, but before he left the stage made a point to address the controversy. 
"It's been a crazy week but I want you to know that I'm grateful from the bottom of my heart," the 23-year-old actor told the crowd. Before ending his brief remarks by quoting Tony Stark's iconic line from Avengers: Endgame. "And I love you 3,000." 
Holland's comments comes days after Sony and Disney failed to strike a new deal that would keep the beloved web-slinger in the MCU. On Friday, Holland's Far From Home co-star Jon Favreau revealed that he is "holding out hope that this isn't the final chapter of the story." 
'Breaking Bad' Movie Coming to Netflix
A Breaking Bad feature-length movie is headed to Netflix this fall. "El Camino: A Breaking Bad Movie" will debut on the streamer Friday, Oct. 11 with Aaron Paul returning as meth cook Jesse Pinkman. The official synopsis from Netflix read, "In the wake of his dramatic escape from captivity, Jesse must come to terms with his past in order to forge some kind of future." Netflix confirmed that the thriller film will be written and directed by Vince Gilligan, the creator of "Breaking Bad."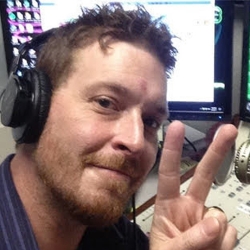 Broadcasting has been my passion for 23 years. I have recorded for radio, television, educational videos, audiobooks, podcasts, video games, apps, documentaries, and Internet videos with clients ranging from Disney, Volkswagen, Buick, Best Buy and Harley Davidson to NBC.

I've held every job in a radio station from part-time scum, sales, DJ, News Director, Production Director, Managing Editor, Digital Guru, all the way to #1 rated Morning Show Host and Program Director.

I am the Morning Show Host for Eagle Country 104, hold down afternoons on The Peak 92.3, and the Digital Managing Editor for Heart of the Rockies Radio.

I'm a Gen X refugee that fears the day my generation will rule the world. I'm currently stockpiling goods and supplies in Salida, Colorado with my wife Natalie and soon-to-be mad scientist son, Jack.

My name is Terry West: I know the truth about the One Ring, how to gank a demon, The Doctor's name, and the Death Star's only weakness. I am a father, husband, writer, broadcast professional, and Voice Over Talent.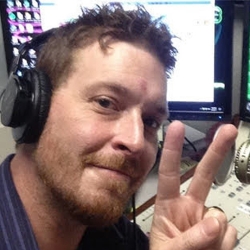 Latest posts by Terry West (see all)