'American Idol' is coming back for Season 18 with all three judges, Disney is producing a live 'Little Mermaid' concert, and new spoiler alert rules.
All Three 'American Idol' Judges Returning
It was unclear whether ABC and "American Idol" could afford to bring back their three judges: KATY PERRY, LIONEL RITCHIE, and LUKE BRYAN. But now, they announced that they'll ALL be back for their third season together. There's no word on the terms of their deals. As you may recall, Katy's original contract paid her $25 million per season. RYAN SEACREST's status is still up in the air. An ABC exec said, quote, "I don't believe he'll be missing. We're in ongoing conversations with Ryan about returning, and I'm hopeful that he will." This will be the show's 18th season overall.
'Little Mermaid' Concert Coming to ABC
And speaking of ABC, Disney is determined to milk "The Little Mermaid" for all it's worth. In addition to the live-action remake, they're also doing a live CONCERT on ABC that'll incorporate songs from both the original movie and the Broadway version. QUEEN LATIFAH will play Ursula the Sea Witch, and SHAGGY will be Ariel's buddy Sebastian. There will be intricate sets and costumes, and the live performances will be interwoven with clips from the original film. It'll air November 5th as part of the "Wonderful World of Disney."
Spoiler Alert Rules
As EVERYONE knows by now, people are super sensitive to spoilers. So, a new British survey asked 2,000 people how long the 'no spoilers' rule should last and came up with a definitive answer. Spoiler Alert: If you were hoping to read this survey on your own at a later time, cover your ears, because I'm about to reveal it right now. According to the results, you need to wait: 33 hours after a TV show airs and 10 days after a movie is released. Which is so oddly specific that it MUST be right. But it makes sense. Don't talk about a TV show episode the next day and don't drop spoilers about a movie until it's been in theaters for at least two full weekends. The survey also said ONE-THIRD of us have had a falling out with a friend or loved one for sharing a spoiler, half of us have seen a spoiler online, and 8% have shared a major spoiler online.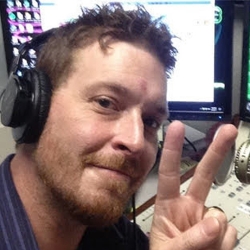 Broadcasting has been my passion for 23 years. I have recorded for radio, television, educational videos, audiobooks, podcasts, video games, apps, documentaries, and Internet videos with clients ranging from Disney, Volkswagen, Buick, Best Buy and Harley Davidson to NBC.

I've held every job in a radio station from part-time scum, sales, DJ, News Director, Production Director, Managing Editor, Digital Guru, all the way to #1 rated Morning Show Host and Program Director.

I am the Morning Show Host for Eagle Country 104, hold down afternoons on The Peak 92.3, and the Digital Managing Editor for Heart of the Rockies Radio.

I'm a Gen X refugee that fears the day my generation will rule the world. I'm currently stockpiling goods and supplies in Salida, Colorado with my wife Natalie and soon-to-be mad scientist son, Jack.

My name is Terry West: I know the truth about the One Ring, how to gank a demon, The Doctor's name, and the Death Star's only weakness. I am a father, husband, writer, broadcast professional, and Voice Over Talent.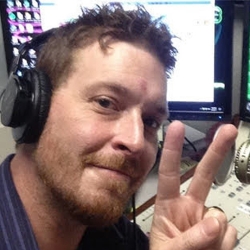 Latest posts by Terry West (see all)